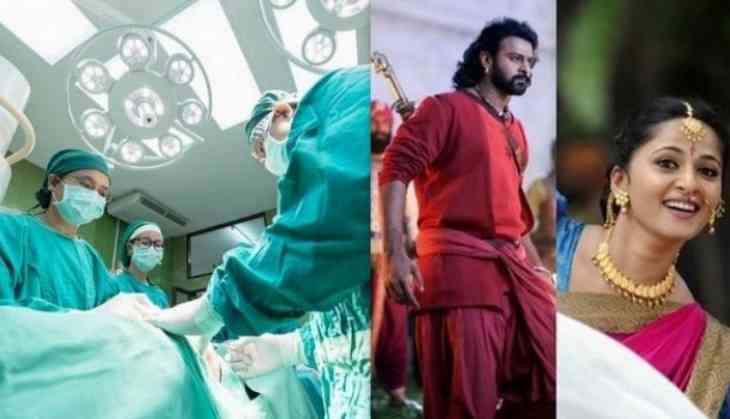 Pic: Baahubali fan made poster
Now this is hard to believe! Doctors screened SS Rajamouli's Baahubali 2 during a critical brain surgery. Well, if you think it's a joke, then you are wrong. In fact, it's true as it actually happened.
The incident happened recently in Tulasi Multi Speciality Hospital in Guntur, Andhra Pradesh. The surgeons reportedly screened the Prabhas - Anushka Shetty blockbuster while carrying out a brain surgery on a 43-year-old nurse, Vinaya Kumari.
Vinaya was suffering from fits before found to be diagnosed with a brain tumour. The doctors needed Vinaya to be awake during the surgery and this has forced them to screen Baahubali 2 on a laptop.
In this surgery, it was important for the patient to stay conscious and Baahubali 2 managed to do exactly that. The patient did not panic through the process, in fact, she was enjoying and humming the songs," Dr Srinivas from Tulasi Multi Speciality Hospital said.
The doctors gave credits to the SS Rajamouli film for the success of the brain operation and named the surgery - "Baahubali Brain Surgery".
"The surgery lasted for about an hour and half. But I was hoping it would go on a bit longer so that I could see the entire film," Vinaya told.