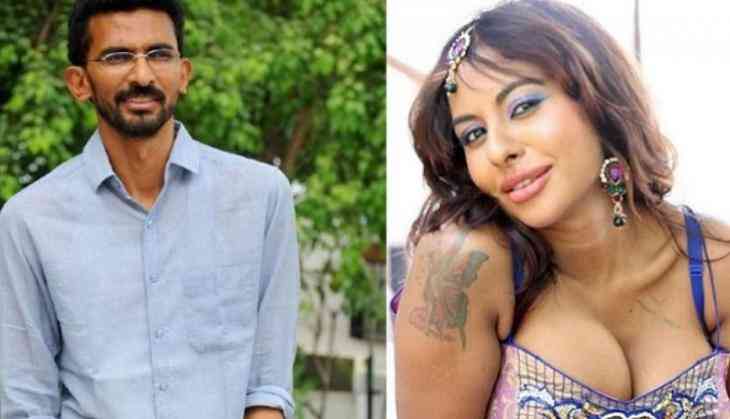 Pic: Sekhar Kammula and Sri Reddy
Popular Telugu filmmaker finally responded to actress Sri Reddy's casting couch allegations against him.
On Monday, Sri Reddy stated that according to Sekhar Kammula, Telugu actresses are only good at sleeping with him. She also stated that he dies for a video call and will do anything for you to make one video call.
Responding to Sri Reddy's allegations, Sekhar took to his Facebook page to clarify his stand.
"Yesterday a social media post maligning me came to my notice. It is vulgar, demeaning and full of lies. It has caused deep grief to my family, to me and many more who value me. I could never imagine in my wildest dreams that a woman whom I don't know, have not seen or never spoken to in person or on the phone can suddenly make these baseless allegations. Whatever might be their intentions and whoever might be involved in this diabolic act , I would like to say that it is WRONG, IMMORAL and CRIMINAL. People who know me and my work would be aware of the kind of importance I give to equality of women and their empowerment. I live by my CHARACTER and die by it. I will not spare anyone who tries to point fingers at it".
"APOLOGIZE and take back every word that was posted against me or be ready to face legal action, which will include criminal/civil proceedings", the director of Fidaa, Anaamika stated.