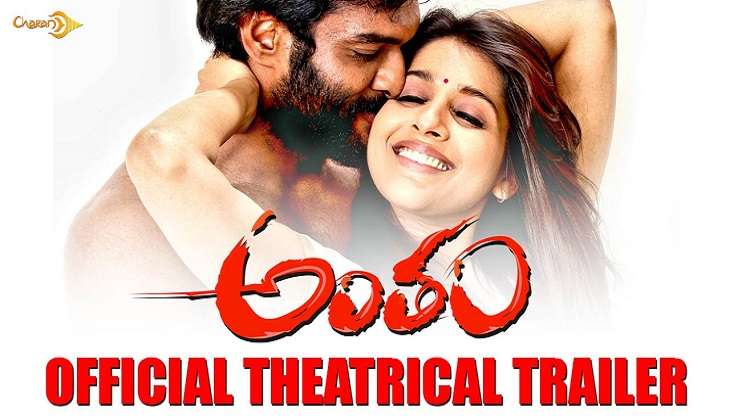 The trailer of ​​GSSP Kalyan​'s Antham is out. The film marks the second outing of ​Rashmi Gautam​, the anchor-turned-actress who made headlines with her sexy avatar in her debut film, Guntur Talkies. ​Produced and directed by ​GSSP Kalyan​, Antham stars Charandeep​,​​ of Jabardasth​ ​Comedy Show fame​​ as the male lead.
Going by the trailer, it's evident that the director has tried his best to pull in the ​audience by using ​Rashmi's sex​ appeal​ in Antham​.​ The trailer showcases many intimate scenes between Rashmi and Charandeep, which is sure to make an impact at the Box Office.
Rashmi's previous film Guntur Talkies was a money spinner at the Box office, thanks to her intimate scenes.
The trailer also gives us a glimpse of romance, suspense, violence and never ending car chases which indicates Antham has something new to offer other than Rashmi's hot scenes. According to industry talk, Antham will showcase Rashmi's acting skills especially in the second half of the film. The music has been composed by Karthik Rodriguez while the stunts are choreographed by Ram Sunkara.
Antham's trailer had gone viral, a clear win for the film makers.