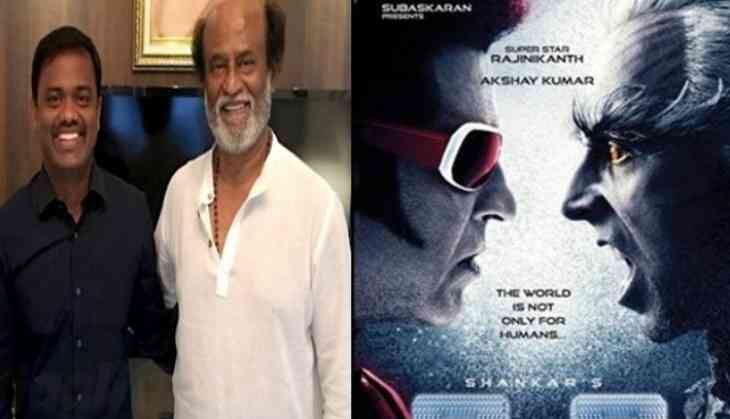 Pic: Raju Mahalingam with Rajinikanth, 2.0 poster
Looks like Rajinikanth's political party is all set to create history in Tamil Nadu. Two known faces within the Tamil Nadu film industry have already decided to join Rajinikanth's political party, that too within 2 days after he confirmed his political entry.
After Tamil actor Raghava Lawrence, none other than Raju Mahalingam, the Creative Head of Lyca Productions decided to join the superstar's political party.
Though Raju Mahalingam's final collaboration with Lyca Productions, Rajinikanth - Akshay Kumar starrer 2.0 is yet to be released, but the former had already quit his position and has joined Rajinikanth's newly-announced party.
"Firstly, I'm a fan of Rajinikanth sir since my childhood. Also, during the production of 2.0, I've watched him closely for three years. He is known for his simplicity, honesty and straight-forwardness. I think that is the need of the hour for the political scenario that is prevailing in Tamil Nadu at present. So, when Rajini sir announced his decision to form a political party, I decided to join his political journey. Right now, I do not hold any position. I have registered just as a party member", Raju Mahalingam said while speaking to India Today.