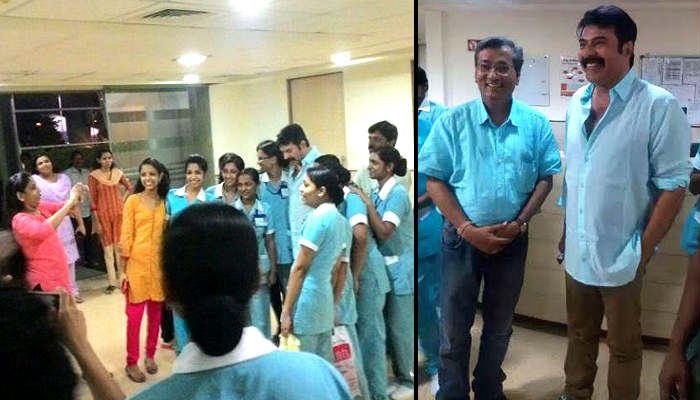 Malayalam film fraternity was in complete shock after it was reported that acting legend Mammootty was hospitalised on Monday morning due to an aneurysm. Mammootty fans took to Facebook and Twitter to wish for the actor's speedy recovery.
However, it has now been confirmed that the report was based on a rumor with no truth to it. Mammootty had been travelling nonstop for the last few days to fulfill his film commitments. He was completely busy with his new film Puthiya Niyamam which released on last Friday, 12 February 2016.
But on the same day, the actor took an early morning flight from Cochin to Dubai to attend the 125 days celebration of his last film Pathemari. After the event, he took a flight to Mumbai on the same night.
Thanks to his hectic schedule and travelling, his sleep schedule was severely affected. Later, he underwent a complete check-up in Bangalore and was found to be perfectly fit. He will be joining the shoot of his upcoming film White, which also marks the Malayalam debut of Bollywood actress Huma Qureshi. So, Mammootty fans can finally relax.
-- Text by SPN