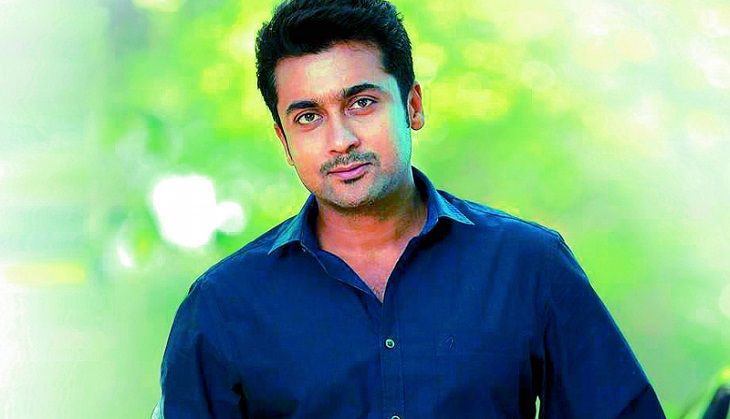 Tamil superstar Suriya is currently at the peak of his career, after delivering the second biggest hit of the year, 24. The Vikram Kumar-directorial, which released on May 6, 2016, has so far raked in more than Rs 90 crore from its theatrical run worldwide.
The Ghajini actor, who's currently abroad to shoot his upcoming film S3, the third installment of the Singham series, has apologised for not casting vote in the ongoing Tamil Nadu election. The superstar took to his Twitter account to say sorry.
"First of all, I would like to thank the people of Tamil Nadu for accepting my new film 24. But at the same time I need to apologize to the entire Tamil Nadu people for not being able to cast my vote for the first time. I strongly believe that it is every citizen's duty to cast their vote. I have never missed to cast my vote in my life. I​'m currently out of the country and I​ had planned to reach Chennai ​on May 15th​ to cast my vote on next day. But due to ​some ​unavoidable situation, I could not go ahead with the plan.​
​I even ​tried to vote through postal or online ​available sources. But there are no options to do that. ​So I hereby request my Tamil Nadu people to accept my apolog​y​ for not being able to take part in the elections as a voter.​ ​I humbly request ​my fans to understand my situation," said the actor