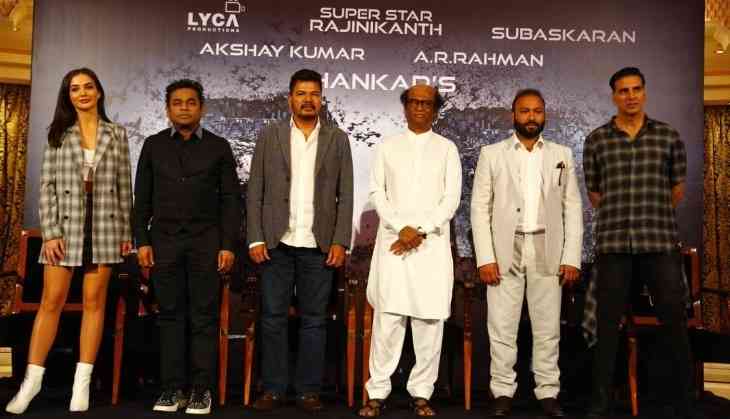 2.0 cast at Press Meet in Burj Al Arab, Dubai
Tamil actor Rajinikanth is undoubtedly the biggest superstar of Indian cinema. Despite the fact that the Thalaivar really has no interest in promoting his films, his films are the most promoted films in Indian cinema. During the release of his 2016 blockbuster, Thalaivar was in US and not even did any single promotions for the film. Yet, Kabali is touted as the most promoted Indian film till date.
However, despite being India's biggest superstar, Rajinikanth always prefers simple life over luxurious celebrity life. He is also the only Indian actor who's not interested to don make ups in his real life.
For the first time in his career, Rajinikanth had visited Dubai for the music launch of his upcoming film 2.0. Though the star studded event is scheduled to be held on Friday, Rajinikanth attended the press meet on Tuesday along with his co-stars Akshay Kumar, Amy Jackson and director Shankar.
During the media interaction Rajinikanth revealed the reason why he prefer simplicity in his life. He was asked why he is so simple in life by a journalist to which Rajinikanth answered:
"Nobody pays me to act in real life, So I'm Simple'.
Rajinikanth's answer not only won the media, but also inspired Akshay Kumar to say he need to five more films with him to lear a lot from him.