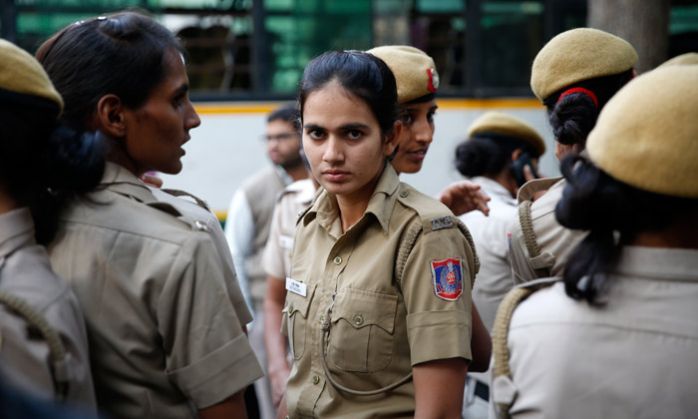 In a bid to ensure significant participation of women police personnel in anti-Maoist operations in the future, they are being imparted cutting-edge training in disposing IEDs along with jungle warfare tactics in insurgency-riddled Chhattisgarh.
The state's women troopers are being trained in diffusing Improvised Explosive Devices (IEDs) at the government's Counter Terrorism and Jungle Warfare College (CTJWC), located at Kanker district in north Bastar region, about 150 kms from here.
"Right from the constable rank troopers to additional superintendent of police, women personnel are showing special interest in training of destroying and diffusing IEDs planted in different patterns, as part of their 45-day rigorous jungle warfare training course at the college, platoon commander Narendra Singh, an instructor at CTJWC, told PTI.
An ex-Army man, Singh has vast experience in counter-IED operations in the country as well as abroad. He said unfortunately hundreds of security force troopers have so far been killed in landmine explosions and injured in pressure IED blasts triggered by Naxals in sprawling Bastar region (comprising seven districts and spread across 40,000 sq kms).
The devices sometimes remain hidden for years before the ultras use them to ambush security forces on national highways, important state roads and near security force camps. Even landmine detection vehicles have also been blown up by insurgents in the past, he said.
"Therefore, to minimise the loss of lives of security personnel, the bomb disposal training is very much crucial for the forces," Singh said. "Although bomb disposal training is being provided since 2006 to both men and women personnel, women troopers took least interest in sharpening their counter-IED skills. But, since past one year they themselves are coming to me and seeking additional training to diffuse and destroy bombs," he said.
-PTI