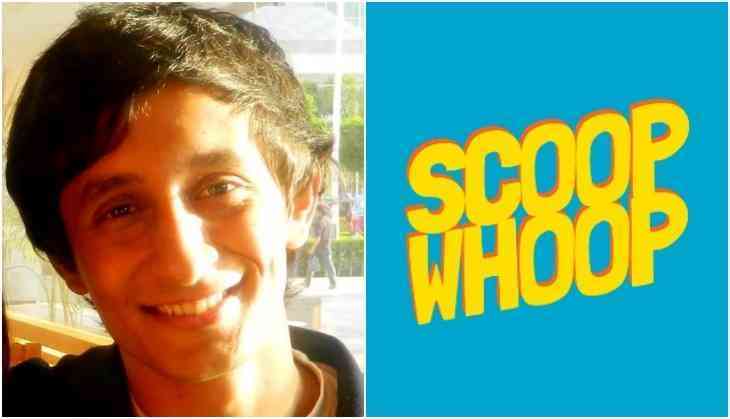 After Catch broke the news that a former employee of ScoopWhoop Pvt. Ltd. had filed a case of sexual assault and harassment against company co-founder Suparn Pandey, the company was forced to issue an official statement. In it, ScoopWhoop categorically stated that they want a "full and fair" investigation. However, mere hours after releasing this statement, ScoopWhoop did something that makes their statement ring hollow.

On Wednesday evening, ScoopWhoop CEO Sattvik Mishra sent an internal email to all employees of the company which was problematic, both ethically and legally. The email, which has also been leaked to news outlets, purports to prove the company's innocence. To do this, it makes use of screenshots of private emails and chats between the complainant and senior management at ScoopWhoop.
Victim shaming
The contents of these screenshots are used by Mishra to make it seem like everything is fine in ScoopWhoop, and that the complainant had no issues with the company. There's one glaring issue though – Mishra interprets the content of these emails and chats to cast aspersions on the character and motives of the victim.

Several of the screenshots Mishra uses are of work emails. These exchanges are polite, level-headed, and, above all, extremely professional. This is used as proof that the complainant was very happy at ScoopWhoop, often by highlighting small sections of larger mails. Take the following highlighted excerpt for example:

"Please know that this is just a desperate measure I'm taking to salvage my mental and physical wellbeing, and is not a bearing on any other aspect of my employment at ScoopWhoop/Vagabomb…I love VB, I Love SW. I'm fond of my bosses, and I adore this culture."


Read on its own, it seems like the statement of a perfectly well-settled employee with nothing but love for the company. However, it can also be interpreted very differently. The entire email it is excerpted from is a long one highlighting how the complainant has been overworked and worn out; practically set up for failure due to the lack of resources at her disposal. Under clear strain, she maintains that she remains dedicated to the company.

That isn't necessarily happiness with a perfect workplace, it could just as easily have been professionalism in a bad situation. Professionalism that is alluded to throughout the rest of her email.

However, the highlighted portion shows none of this. Instead, it includes phrases like "desperate measure" and "mental and physical well being" to very blatantly paint a picture of an employee in a fragile mental state; one incapable of performing. This same treatment is offered closer to the top of the email where the complainant's performance is trashed in detail by Mishra.

This technique - of trying to discredit a complainant to undermine a complaint, is a common one in cases like these, and should absolutely not be mistaken for 'the other side of the story'.
Barely legal
The most problematic part of the email, however, is that it severely compromises the identity of the complainant.

While the complainant's name itself is blurred from the mail trail and chats shared by Mishra, the email reveals a host of other details that are a dead giveaway as to the victim's identity. Among these – the vertical she was part of, and her exact designation within it. It also reveals her exact leaving date and contains other anecdotal statements that make her identity fairly obvious.
Compromising her identity in this way could permanently damage her career prospects, ensuring that this incident will define her professionally. Worse still, it could also make her a target for threats and violence, more so when emails like this seek to villainise her.

Mishra though, lets all of this slip through, despite what is otherwise a very carefully worded email. But this is less surprising when you realise, as a lawyer informed us, that the Mishra's actions are not technically illegal.

"Under the Indian Penal Code, there is a bar against the disclosure of identity of the victim in certain offences under Section 228A, but this relates to rape (Section 376, 376A, 376B, 376C, 376D) not sexual harassment. However, under the Prevention of Sexual Harassment at Workplace Act, there are provisions for protection of identity, but that is only at the ICC level, not with court cases," Radhika Saxena, an advocate who works on cases related to sexual violence and women's rights, told Catch.

Despite this legal loophole, ScoopWhoop could still technically fall foul of the law if their actual ICC is investigating the case, as their original statement claimed.

However, loopholes do not justify ScoopWhoop's actions. Compromising the identity of a complainant of a sex crime is ethically wrong. It is why the both Section 228A and the Prevention of Sexual Harassment at Workplace Act have provided for the victim's identity to be kept secret.

After all, if a victim of rape is afforded this, shouldn't the same apply to other victims of sex crimes? And if someone has been sexually harassed in a workplace, shouldn't the privacy afforded even at the ICC level, be that much more stringent when it escalates to an actual court?

Media houses that have carried the email in its entirety are equally culpable, besides falling foul of the Press Council guidelines on reporting sex crimes as well.
Smartly structured
ScoopWhoop is a company that is built on packaging content in easy-to-swallow ways. This expertise is evident in the entirety of the email, right from its very structure.

It starts off by attempting to portray ScoopWhoop as a progressive, gender-sensitive company. We're given the exact details of the company's gender ratio, even within each division. Even as all four company directors are male, the email assures us that women are present even at the top level of the company. As TVF showed us though, this alone doesn't eliminate sexual harassment.
However, what these stats cover up for though, is the absence of any reference to accused co-founder Suparn Pandey. His name appears a grand total of two times, and that too in only the last few paragraphs of an extremely long mail.

To pretend that ScoopWhoop didn't know exactly what they were doing while writing this letter is disingenuous.

In fact, while the prime issue the email should discuss is the sexual harassment and assault itself, the email prefers to spend time defaming the mental state, work ethic, and competence of the complainant. That in itself should tell you ScoopWhoop isn't concerned about whether one of their employees was systematically sexually harassed, they're far too obsessed with their brand image for that.