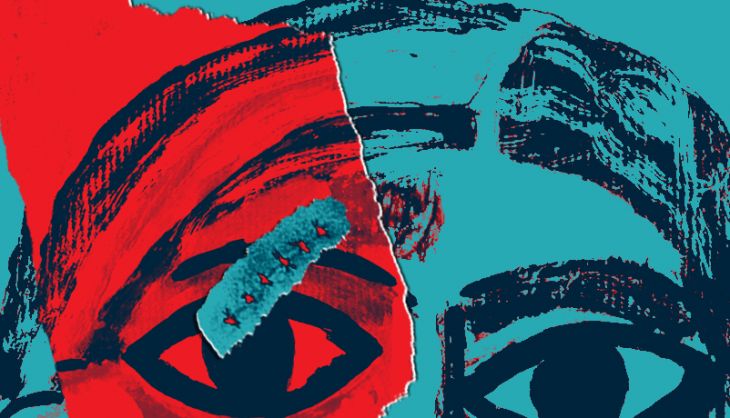 This is a series of first-person accounts about family abuse and forgiveness.
Deborah Emmanuel is a spoken word artist in Singapore. This is her story.
As long as I can remember, my mother was bruised.
sometimes there were only tiny bruises,
like ignorant ink-saliva ants had bitten her around the neck.
Other times she was bruised on the inside,
and some of the blue-black gleamed through her eyes.
These times it could stay within her for days,
and a sheen of sadness would block her from vision.
The last time, he threw a glass ashtray at her.
It shattered next to her head like a crash of thunder,
trapping her against a wall completely defenseless surrounded by shards.
I told her then that she needed to leave, and she did.
My mother has not been bruised by my father in 6 years,
now there are only diamonds around her neck, that sparkle in her eyes.
I've written a lot of angry poems about my father. I have performed many pieces about his abuse.
I know he has been told about the poems. He has never, however, confronted me about it. I am aware that the poetry has hurt him. Just like he hurt me a long time ago. Lately it has been a moral dilemma because our relationship is changing. But all my poems only demonstrate the damage. They do not demonstrate the healing.
Read: four more evocative, intimate portraits of abuse by Shivani, Shashwat, Rushil, Krish
I don't tell people about his random "I love you and I miss you" text messages. I don't tell them about him buying me a jar of honey when I have a bad throat. I don't talk about him watching my face as I take the first sip of tea that he has made, to see if he got it right. I never express how hard he tries to make it better.
[fullsuite/]
My mother died from cancer a year-and-half ago. After she was gone, I spent some time thinking about how unfair it was that she was the one to die, when she was nothing other than gentle and kind.
I don't like to think that way about her, or him. I don't want to remember the past for her anymore.
It is hard to be righteous when you are being manipulated
There are a few things I know now. That the past exists behind us, and the future will end. That harbouring stones of anger in my gut makes me heavy. That nobody should experience love that is conditional.
People are products of so much more than their own choices. Sometimes they make f**ked-up decisions, but there are always roots from which those behaviours came. I have no right to condemn others for being manifestations of oppressive systems that have existed for a long time. It is hard to be righteous when you are being manipulated.
This is to honour my Dad. I love him. I'm sorry if I gave anyone the impression that he was anything less than amazing. I only have one father and I am grateful for him.
Time to write a poem about that instead.