Why 2016 will be remembered as the year of the Indian Patriot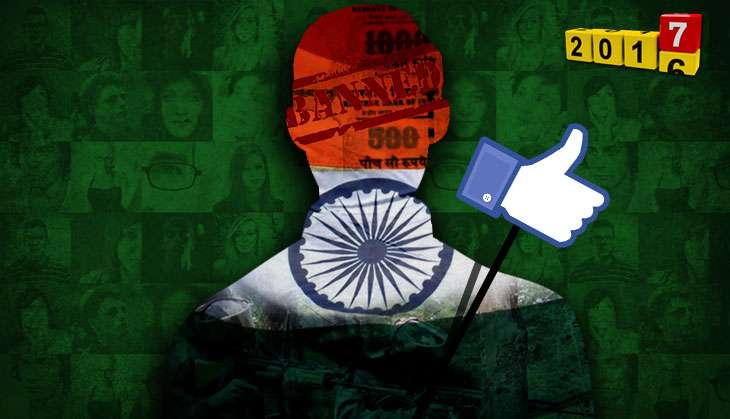 If there is one thing we can agree upon as citizens of the world, it is that 2016 has been nobody's year. Well, nobody except three people - Donald Trump, Nigel Farage and Narendra Modi.
In India though, 2016 has also been the year of the virulent patriots, on a seeming personal mission to cleanse India of its diversity in people and their thoughts.
While the lynching of Mohammad Akhlaq at Dadri in September last year, for allegedly consuming beef, can be called the trigger for the onset of the epidemic, the definitions of what constitutes patriotism and what constitutes as an acceptable expression of devotion and love for one's nation has increasingly grown narrow, leaving no room for imagination and criticism.
Expressions of patriotism
In 2016, there has never been a more black and white definition of who is a patriot. The Indian patriot lauds surgical strikes against Pakistan, thinks standing in post-demonetisation bank queues equals taking a bullet for the nation (calls everyone complaining 'corrupt'), admires the Supreme Court ruling to play the national anthem ahead of every film screening and of late, abuses Kareena Kapoor and Saif Ali Khan for naming their son Taimur.
Beneath the support to Narendra Modi's shock and awe policies lie the age old issues which have resurfaced with a new vengeance. The patriot thinks India is after all a "Hindu Rashtra" that must lay a stronger hold on the Ram Janmabhoomi. "Why must we always bend backward to accommodate Muslims and Dalits? Enough is enough" they chant in chorus.
JNU is a "waste of the taxpayers money" and Dalits and backward castes are "chipping away at the meritocracy of all institutions and workplaces". Dalit anger is a media creation and disgruntled farmers and wage labourers are too stupid to understand the "science" behind demonetisation. Why speak of rights when you have failed in your duties to support this country? Swachh Bharat will transform India into Singapore and Narendra Modi will be our messiah.
"Here comes an honest man, sacrificing everything to make India great again and all you do is criticise. Is there anyone to replace him as PM today? No, na? Then shut the ** up" they say, their opaque faith bullet proofing the nation from questions.
The Patriot transcends the Bhakt
There is a nuanced difference between the Bhakt and the Patriot. While the Bhakt defends the actions of the leader out of blind faith, the Patriot defends the nation above all else. Never have the two had a more symbiotic relationship.
If the events of 2016 are anything to go, the Bhakt has been at the forefront of carving out a specific idea of the nation. The Bhakt puts a nationalistic spin on all things that relate to public policy and governance. Whether it is Swachh Bharat or Jan Dhan accounts or demonetisation or going digital or surgical strikes or India's foreign policy, never has the crafting and implementation of public policy been so emotionally charged invoking feelings of patriotism.
Never has the idea of a nation been so specifically coded and broadcasted. The patriots, several of them who are non-bhakts, find it hard to resist an idea that seems to hold the promise to make Bharat mahaan. And thus swell the crowds, roaring their allegiance to this government, its bearded supremo, in an unprecedented crescendo.
"I will never allow patriotism to triumph over humanity as long as I live," Rabindranath Tagore had said after writing the national anthem.
In 2016, Tagore's fears have come true. The Patriot is here to stay and muscle his way into silencing anyone who speaks on behalf of humanity and not the nation.