West Bengal civic polls: Invincible TMC sweeps 7 municipalities. BJP distant second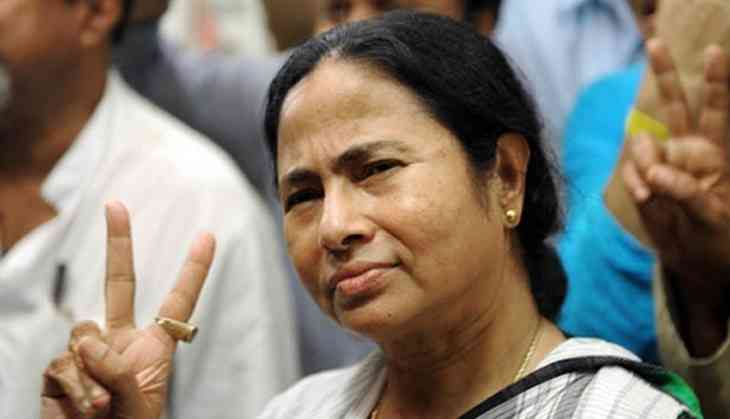 Trinamool Congress continued its unbeaten run in West Bengal by sweeping the seven municipalities that went to the polls in the state.
The municipalities it won are Durgapur, Haldia , Cooper's Camp at Nadia, Nalhati at Birbhum, Panskura in East Midnapore, Buniadpur in South Dinajpur and Dhupguri in Jalpiaguri -- where elections were held on August 13,
Despite the hype surrounding its campaign, the BJP could win only six wards spread across three municipalities -- four in Dhupguri, one each at Buniadpur and Panskura respectively. The Left Front and the Congress drew a blank in all the municipalities that went to the polls.
The only saving grace for the BJP is that it emerged as the main Opposition force.
Political analysts say that BJP has managed to maintain its second position in almost all elections after 2014.
It had secured the second position in the municipal elections held in April. At that time while TMC won Pujali, Raigunj, Mirik and Domkal municipalities, the BJP-GJM combined bagged Kalimpong, Darjeeling and Kurseong.
Political analyst Amol Mukherjee, who is a former principal of Presidency College, said that it is significant that the BJP has consistently retained its second position as it shows it has managed to become the main Opposition party in the state.
However, the party has failed to increase its vote share. It appears that the party's strategy of highlighting the "Muslim threat" hasn't worked.
The BJP claims that it would have won more wards had the elections been held in a peaceful manner. The party alleged that two of its minority candidates at Panskura in East Midnapore were intimidated by TMC and so were forced to withdraw their nominations.
Dilip Ghosh , state BJP president, said "Large scale rigging was reported in various wards and we have informed the State Election Commission. We have also requested for a repoll but the State Election Commission did not agree. We had performed well in the municipalities in North Bengal as the elections were held peacefully."
On the other hand Partha Chatterjee, state parliamentary affairs minister said "It is because of the CPI(M) that BJP won six wards. We have already said that there was a secret understanding between BJP and CPI(M)."
Chief Minister Mamata Banerjee hailed the TMC's victory in the seven municipalities as a "victory of the people"
Meanwhile an independent candidate from Cooper's Camp committed suicide as she could not win from her ward.
She had been the councilor from ward number one in Cooper's Camp for 10 years. But she didn't get a ticket from the TMC this year and had to contest as an independent.
In Durgapur and Haldia, TMC won all the wards. In Cooper's Camp which was once a Congress stronghold, TMC won 12 out of 16 wards. In Nalhati municipality, it won 14 out of 16 wards. In Panskura, TMC won 17 wards against the BJP's one. In Buniadpur TMC secured 13 wards while BJP secured one ward. At Dhupguri TMC secured 12 wards , while BJP secured four wards.
CPI(M) leader Sujan Chakraborty said "We do not consider it to be an election as TMC indulged in large scale rigging".