West Bengal awaits Centre nod to turn into Bengal 7 months after MLAs cleared plan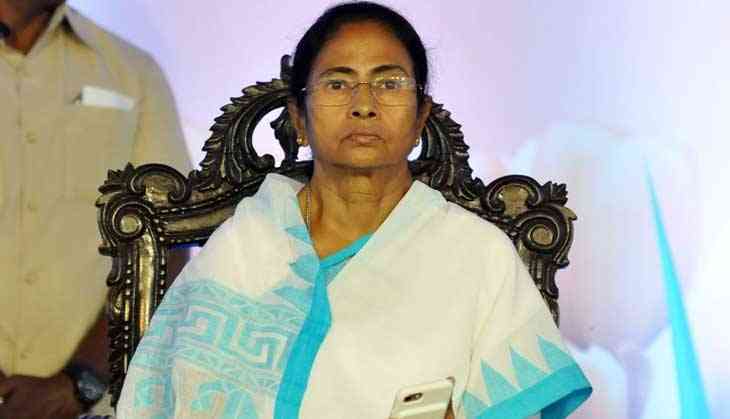 (Photo by Saikat Paul/Pacific Press/LightRocket via Getty Images)
With the Centre yet to clear the proposal of West Bengal's name change – Bengal in English and Banga in Bengali – Chief Minister Mamata Banerjee has urged the Union Home Minister to reconsider the matter and sent back recommendations as early as possible. It has been seven months since the proposal was sent to the Union Home Ministry.
The proposed name change was passed in the West Bengal Assembly in August 2016.
Sources in the state government said that the chief minister is peeved after she saw that the Centre has not cited any reason for the delay in clearing the proposal of West Bengal's name change.
Banerjee wanted the process to be completed before the Monsoon Session of the Assembly scheduled to start in June. But the proposal, which hasn't even been cleared by the Centre, is going to take much longer than that.
Officials said that after receiving a go-ahead from the Centre, it will take around a year to complete the full process as the recommendations need to be incorporated during an Assembly session. Then the Bill has to be sent back to the Centre for a final approval, following which it will be sent to the President for his assent.
Sources in Trinamool Congress said that Mamata wanted the proposal to be cleared during the tenure of President Pranab Mukherjee as she holds a good rapport with him. According to them, President Mukherjee is also in favour of the name change.
Is the Centre snubbing Mamata?
According to state government officials, neither has the Centre intimated the state government about the recommendations that need to be incorporated nor have they replied to queries sent, at least four times, to the Union Home Ministry by the Bengal government.
Normally, the process of name change requires around six months. In the case of Orissa (changed to Odisha), the process took roughly three months from the state Assembly forwarding the resolution to the Centre.
Sources in the state government said that if the Centre fails to look into this matter, then Mamata is likely to meet with the Union Home Minister in the second week of March.
The Chief Secretary of West Bengal, Basudeb Banerjee, has already met the Union Home Secretary in the last week of February and has requested him to look into the pending proposal.
State parliamentary affairs minister, Partha Chatterjee, said, "The chief minister has taken it upon herself to make sure the proposal is pushed through and has urged the Union Home Minister to reconsider the matter (of the name change). We hope that the process will be completed soon."
Edited by Jhinuk Sen