Uttarakhand guv saves the day for rebels; Rawat on the back foot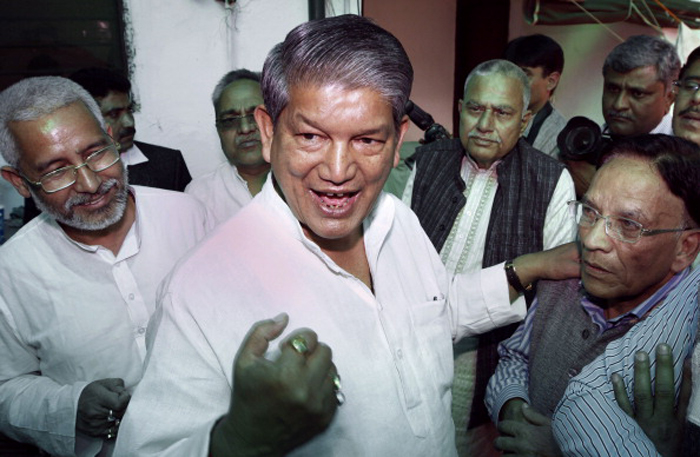 Its a setback for Harish Rawat. Uttarakhand Governor KK Paul wrote to Assembly Speaker GS Kunjwal, urging him not to take any action against Congress's rebel legislators.
Paul said the composition of the Assembly should not change when the incumbent Congress government takes the floor test on 28 March.
The ruling party was banking on the suspension of nine rebel legislators under the anti-defection law, which would have reduced the strength the strength of the Assembly to 62 and let Rawat continue as Chief Minister.
Read: BJP & Cong meet President on U'khand crisis, both confident about numbers
The support of one legislator from the Bahujan Samaj Party, one from Uttarakhand Kranti Dal and three Independents would keep Congress's tally to 33, 2 more than what it would have needed.
Paul's letter, of course, has changed all that.
At the same time, state Congress sources said some rebels may reconcile. "They were not so much against the Congress as they were against Rawat. They were jittery about expulsion before the vote of confidence," said a senior leader.
Political analysts claim Rawat asked his spin doctors to focus on Kunwar Pranav Singh Champion, Shailendra Mohan Singhal, Umesh Sharma and Pradeep Batra. They, he believes, could be convinced to return to the fold.
With the fear of expulsion gone, it is unlikely any of these rebels would join hands with Congress until and unless the party high command agrees to remove Harish Rawat. "Till now, the senior leadership stood with Harish Rawat, but this letter could change it all," said a Delhi-based leader.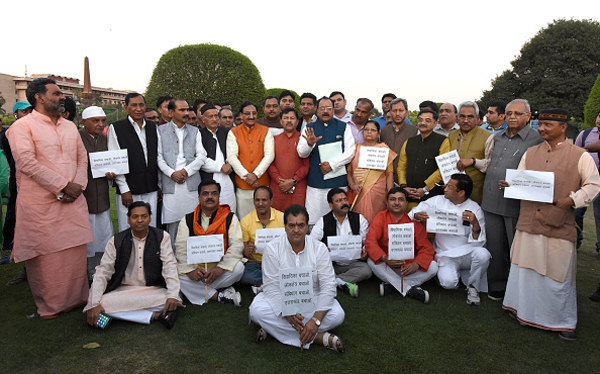 On Saturday, the Speaker issued a notice to the rebels under the anti-defection law and gave them a week to explain why they shouldn't be expelled. In the process, he suffered the wrath of the BJP who accused him of working as "Rawat's agent".
The Opposition also moved a no-confidence motion and sought his resignation. BJP leaders stressed that since 35 MLAs moved the motion, the Speaker couldn't expel the rebels.
Refuting their claim, Congress leader Manish Tewari, however, said: "There is no such restraint on the speaker and he is well within his right to do so."
According to the party, the nine MLAs ought to be disqualified under the anti-defection law as the anti-defection law kicks in if less than two-thirds of a party's MLAs split to be recognised as a separate group.
Meanwhile, the state Congress leadership cracked the whip on Vijay Bahuguna's son Saket Bahuguna and Joint Secretary Anil Gupta for anti-party activities, expelling them for six years.
Edited by Joyjeet Das