Tripura polls: BJP unleashes Yogi Adityanath, hoping to woo Nath sect voters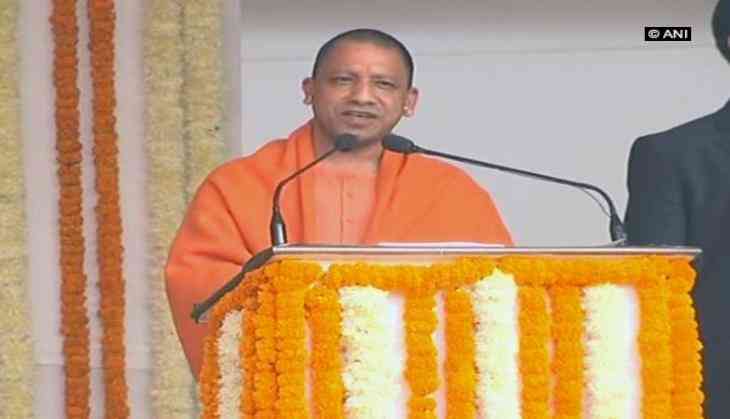 The BJP appears to be banking on Uttar Pradesh Chief Minister Yogi Adityanath as a major crowd-puller in Tripura. He has addressed a rally in the state on 11 February and is going to address another on 16 February.
"We prefer Yogi Adityanath, who is an uncompromising votary of Hindutva. He has an image as a right-wing populist Hindutva firebrand," a local RSS functionary said.
The people of Tripura have overwhelmingly voted for the Manik Sarkar-led CPI (M) for the two decades. But this time, the scene has drastically changed. There is an unlikely saffron surge in this tiny Northeastern state where Bengalis are in a majority. The state is going to poll on February 18.
Tripura has never seen such an intense poll battle in recent years. The elections were reduced to a mere cakewalk for the CPI(M) during the past four elections.
And in its desperation to end 'Sarkar Raj', the party is riding on issues of anti-incumbency, corruption and unemployment. The idea is to woo Hindus who account for 92% of total population.
Besides, Tripura has an unlikely close connection with Yogi Adityanath. The firebrand leader has become the saffron party's most prominent star campaigner.
A BJP leader said the state has a sizeable population of Hindu Bengalis who belong to the Nath community, which is Yogi's own sect. The BJP is planning to woo Bengali Naths in the state.
"A significant thirty five percent of the Bengalis belong to the Nath sect. They can call the shots and help us win many seats," he said.
Eleven names figured on the BJP's star campaigners' list in this Northeastern state— Prime Minister Narendra Modi, Yogi Adityanath, party president Amit Shah, Union ministers Rajnath Singh, Smriti Irani, Nitin Gadkari, Nirmala Sitharaman, Mukhtar Abbas Naqvi, Assam CM Sarbananda Sonowal, minister Jual Oram and MP Rupa Ganguly.
A CPI(M) leader, however, said, "People of Tripura have never welcomed the BJP that is often seen as a party from 'Hindi heartland,' with no root in the Northeastern state," he said.
To substantiate his claim, he said, "Even PM Narendra Modi, who had addressed 437 rallies and traveled 3,000 km across 25 states during poll campaign in 2014, could not find takers here. The city's Astabal ground, with a capacity of 40,000, saw a gathering of less than 7,000 people during Modi's rally in 2014,"
But times have changed since then, said Biplab Deb, president of BJP's Tripura unit.
"BJP wants to erase the tag that it is a party from Hindi heartland. We preach the ideology of Bharatiyata. Indigenous tribals and Bengalis are Indians by heart. Same thread is binding us. CPM rule is mired in corruption and violence. We'll storm to power in this election," Deb told Catch.
The saffron party has unleashed a lavish campaign in Tripura in its desperation to seize power in the state.
State BJP leaders feel that Yogi's high octane speeches peppered with Hindutva themes are set to find takers.
The mention of Yogi's name evoked anger from the rival party.
"The BJP is at it again. Bringing Yogi for the poll campaign can polarise people," said Partha Karmakar, a CPI(ML) leader.
Deb, however, brushed aside such claims, saying there's hardly any basis in such comments.
"It is not proper to call Yogi a polarising figure. He visited the Taj and spoke for its upgradation. Is this not enough?"
"He wears saffron robes and continues to be the mahant of the Gorakhnath temple. But he is also the chief minister and has his eyes and ears open and sees issues from the perspective of an administrator," Deb added.