Tej Pratap-Tejashwi rift: RJD Chief Lalu Yadav's eldest sister Misa Bharti revealed something big about their fighting that will shock you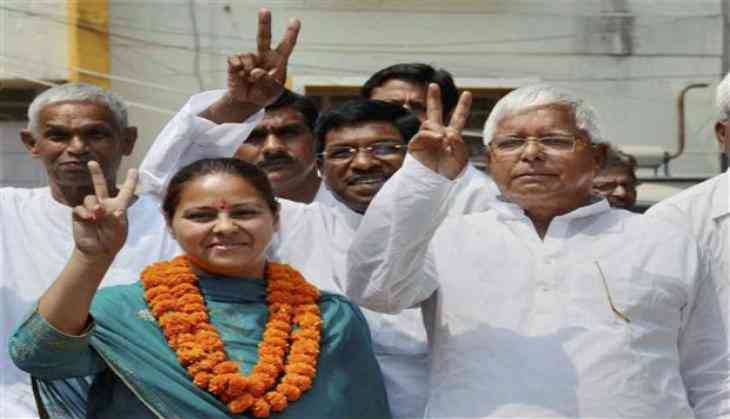 Amid the speculation of the rift between two sons of Rashtriya Janata Dal chief Lalu Prasad Yadav, his eldest sister Misa Bharti spilled the beans and confirmed their infighting. Misa acknowledged 'differences' between her brothers Tej Pratap Yadav and Tejashwi Yadav.
"There are differences between my brothers but RJD is a big family and there is no shortage of votes for the party," said Bharti, who is a Rajya Sabha member from the RJD.
Justifying the family feud, she said that nowadays the feud in the family and between two brothers is common.
She spilled the beans about the feud at a 'Litti-Chokha' get-together of party workers on the outskirts of Patna where she was addressing the crowds. It was the place from where she lost in 2014.
Reportedly, Jailed Lalu, who serves prison imprisonment in the case of corruption, summoned both brothers to Ranchi. Lalu is under treatment in the jail hospital.
The meeting was intended to de-escalate the tension brewing between them that paralyzed party activity right months before the national elections.
However, 29-year-old Jejashwi, who is considered the political heir of the father, has been maintaining that there is no rift between them and blamed his rival to raise the issue of family feud. Lalu reportedly warned them that at the worst time of the party, there should not be sibling rivalry.
After going air Misa's statement about the family, infighting, she said "My statement has been twisted. I had asked party workers to remain united and forget differences; the comment was not on our family. The family is one; there are no differences between us".