Tackling corruption or 'witch-hunt'? BJP's drive against Oppn leaders to intensify
Anurag Dey
| Updated on: 23 August 2017, 22:34 IST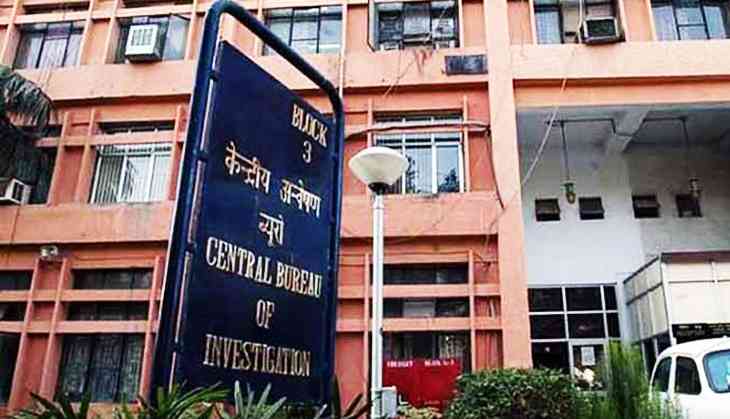 As the run-up to the 2019 Lok Sabha polls comes into focus, the Bharatiya Janata Party's main battle plank remains the corruption-versus-development narrative. And for Opposition parties, that means troubled times ahead.
Many Opposition leaders across the country have alleged that they and their kin have been 'hounded' by government agencies like the Central Bureau of Investigation and the Enforcement Directorate, prompting allegations of the Narendra Modi government using these agencies to "intimidate and terrorise" its opponents.
But, far from relenting, the agencies have sustained their movement, and over the next 20 months or so, it's only likely to intensify.
Modi and Shah's roadmap
Charting out the roadmap for 2019, Modi and BJP president Amit Shah recently held discussions with all their party's chief ministers and their deputies. Along with development and the government's pro-poor schemes, attacking the Opposition on corruption was high on the agenda during the talks.
According to informed sources, the focus is on "illegal" deals and transactions by Opposition leaders, their kin and companies they are involved with.
BJP leaders have been told to harp on allegations of corruption faced by Opposition leaders.
Past track record
In the little three years or so since Modi took office as Prime Minister, a host of prominent Opposition leaders and their kin have been probed by these central agencies. They include the likes of former Union minister P Chidambaram and his son Karti, and RJD chief Lalu Prasad's son Tejashwi Yadav and daughter Misa Bharti.
If Congress president Sonia Gandhi and vice-president Rahul Gandhi are facing an I-T probe in the National Herald case, Delhi Chief Minister Arvind Kejriwal and his deputy Manish Sisodia are being probed for alleged financial irregularities.
Besides allegations of taking bribes, Kejriwal is also facing two Rs 10 crore defamation suits filed by BJP leader and Union Finance Minister Arun Jaitley.
The CBI and the ED have arrested and booked a number of Trinamool Congress leaders in multiple chit fund scams in West Bengal. The agencies are also probing over a dozen Trinamool leaders in the Narada sting controversy.
Other leaders being probed include former Uttarakhand Chief Minister Harish Rawat for offering bribes to rebel Congress MLAs, and former Jammu and Kashmir Chief Minister Farooq Abdullah for an alleged scam in the Jammu and Kashmir Cricket Association.
Rajasthan begins following the roadmap
The process seems to have already started, with the Vasundhara Raje government recommending a CBI probe into land scams involving several companies, including one associated with Congress president Sonia Gandhi's son-in-law Robert Vadra.
While the BJP has asserted there are sufficient grounds for a CBI intervention, Vadra has alleged "hounding" and "harassment" by the BJP government.
"Please hound, prosecute and harass as much as you want, such lies will never undermine the truth," Vadra wrote on Facebook.
"Another attempt of malicious persecution, exposed. First, Rajasthan police filed an FIR on 26 August 2014. In 3 years, they filed the chargesheets, summoned documents, as also company officials, yet found not an iota of evidence," he said.
"As they fail, they make one more sinister attempt to rope in the CBI," he said.
While there were reports that investigators in 2016 gave a clean chit to the Vadra-promoted Sky Light Hospitality in the alleged land scam in Bikaner, the Rajasthan police and state home minister Gulab Chand Kataria had dismissed them.
Mamata going soft?
Trinamool Congress supremo Mamata Banerjee has been among the fiercest critics of Modi and his policies. But the West Bengal Chief Minister now says she has "no problems" with the Prime Minister.
"I favour Narendra Modi, not Amit Shah. I don't blame the PM. Why should I blame him?" Banerjee recently said in a TV interview.
Blaming Shah for establishing an "environment of super dictatorship in the country", Banerjee said "everybody in the country is scared".
Virtually at war Modi over a host of issues, including demonetisation and misuse of central probe agencies, Banerjee's remarks have surprised many, and have also put a question mark on the possibility of a united Opposition.
Observers attribute Mamata's change of heart to the BJP's recent attack on her nephew and heir apparent Abhishek Banerjee over corruption charges.
The BJP has been demanding a central agency probe against Abhishek, claiming he received Rs 1.15 crore from a tainted realtor.
Besides facing the BJP's wrath over deteriorating law and order communal violence, the Mamata government is now up against an intense separatist movement by the Gorkha Janmukti Morcha (GJM).
Opposition says the witch-hunt will now intensify
Congress spokesperson Sanjay Jha said: "One of the chief characteristics of the Modi government has been the brazen use of central agencies to intimidate and terrorise the Opposition. It's not just the leaders, but this government has not shied away from targeting their family members.
"The raids on Lalu Prasad Yadav and his family, and Karnataka Power Minister DK Shivakumar are a classic example of how this government has been brazenly using central agencies to stifle the Opposition. While Congress has been the prime target, others opposition parties, be it the Trinamool or RJD, have also not been spared.
"These raids and probes are not just aimed at intimidating the Opposition, but also diverting public attention from the failures of three years of the Modi government. With the Opposition steadily uniting against this misrule, this witch-hunt will only intensify."
But even as the Opposition cries hoarse, the BJP's "fight against corruption" has been paying dividends. JD(U) leader and Bihar Chief Minister Nitish Kumar ditching the Grand Alliance to come back to the NDA fold is a case in point. His dramatic comeback was preceded by the CBI raiding Lalu's properties and the ED raiding daughter Misa Bharti's premises.
And with Modi and Shah's latest diktat, things look set to get tougher for Opposition leaders.