Sharad Sharma's case shows how rampant troll culture has become under Modi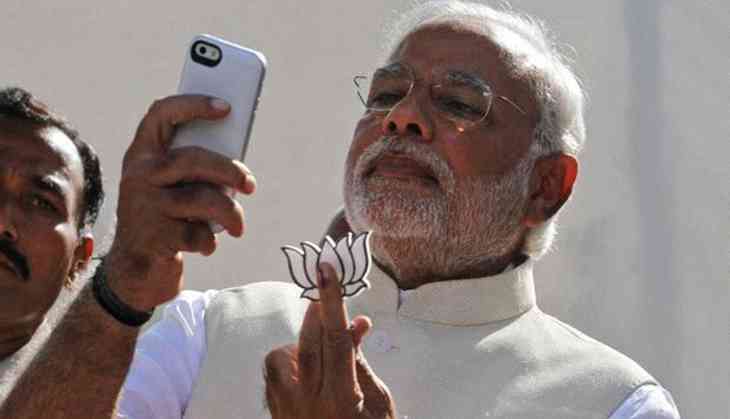 Noam Chomsky once said: "Propaganda is to a democracy what violence is to a dictatorship".
This couldn't be more true than in the Indian context. Abusive right-wing trolls, in this sense, can be seen as stormtroopers of the Narendra Modi government.
They are no different from political goons, using every means at their disposal – intimidation, abuse, hacking attempts, sexual harassment – to silence voices that speak against the regime.
Try tweeting about human rights violations in Kashmir or police atrocities against tribals in Bastar, invariably an anonymous troll will appear and call you "anti-national". Even criticising government schemes or raising questions about industrial houses supposedly close to the government, can invite abuse.
Some of the trolls are paid, some are ideologically driven while many are just plain frustrated.
But what happens when you come to know that the anonymous troll calling you an ISI agent, is actually the high profile founder of a company working with the government?
Meet Sharad Sharma, co-founder of iSpirt, a think tank that closely worked with Aadhaar. Sharma has been exposed as the man behind the twitter-handle @confident_India- that used to troll all Aadhar critics on the micro-blogging website.
What's this? Have we caught an Aadhaar troll? Can someone try this and confirm? #AadhaarTrollMafia pic.twitter.com/9pzru7Lz2U

— Kiran Jonnalagadda (@jackerhack) May 17, 2017
He has apologised from his original twitter account, calling it "a lapse of judgment" and that 'anonymity seemed easier than propriety'.
On my flight back from the US, I reflected on my recent behaviour on Twitter.... I unreservedly apologize to all who were hurt... more below pic.twitter.com/IinZIg2yi2

— Sharad Sharma (@sharads) May 23, 2017
Through his anonymous twitter handle, Sharma constantly accused Center for Internet and Society (CIS), of being foreign-funded and violating the FCRA (Foreign Contribution Regulation Act) laws, without giving any proof.
@criticrahul @saikatd CSI has foreign funding. Under FCRA they can't do advocacy. Govt. should shut them down.

— Confident India (@Confident_India) May 5, 2017
In a recently published study, CIS had alleged that Aadhaar numbers of over 13 crore people and bank account details of about 10 crore people were leaked through government portals due to to poor security measures, putting them at risk of financial fraud and identity theft.
Later, the government accepted the data breach in the Supreme Court.
Given Sharma's proximity with the government, it is quite possible that he was aware of the leaks himself. Yet to defend the government on social media, he chose the FCRA card against CIS, providing a hint of what could be in store for the public advocacy group.
Kiran Jonnalagadda, founder of the Freedom Foundation, who first exposed that it was Sharad Sharma anonymously using the @Confident_ India handle, says that "FCRA threats are a way to stop people from questioning Aadhar".
FCRA seems to have been a useful tool for the NDA government against organisations that question government policies. In April this year, the government suspended registration of environmental advocacy NGO Greenpeace. While the government is well within its right to use the FCRA law against those who violate it, but if a law is used only against those who speak against the regime, questions are likely to be raised.
While Sharma has apologised for trolling the government's critics by accusing them of foreign exchange violations and being CIA stooges, there are several handles that go to the extent of giving giving rape and death threats to those who dare to speak against the establishment.
When PM follows trolls
Recently, Trinamool Congress MP, Derek O'Brien accused Prime Minister Narendra Modi of encouraging hatred by following people who run hate campaigns on social media.
"26 Twitter handles that give out rape threats, communal threats are followed by the Prime Minister (Narendra Modi)," O'Brien said in the Rajya Sabha.
In a recently published book, " I am a troll" journalist Swati Chaturvedi has given an account of a former BJP volunteer Sadhavi Khosla who alleged that the BJP's social media cell was responsible for putting pressure on e-commerce company Snapdeal to drop actor Aamir Khan as its brand ambassador after the latter made strong comments on the intolerance issue.
It would be wrong to say that only BJP and Modi have (mis)used social media trolls to harass their critics. Parties like AAP and Congress also have a significant presence of anonymous twitter handles as well. But pro-Modi trolls are unmatched in the kind of threats and abuse they indulge in.
Unfortunately, trolls aren't taken to task for their behaviour. Even Sharma, after being caught, received a pat on the back from none less than Nandan Nilekani, for coming clean.