Sasikala paid Rs 2 cr bribe for VIP treatment in jail: Karnataka prison DIG
S Murari
| Updated on: 13 July 2017, 16:20 IST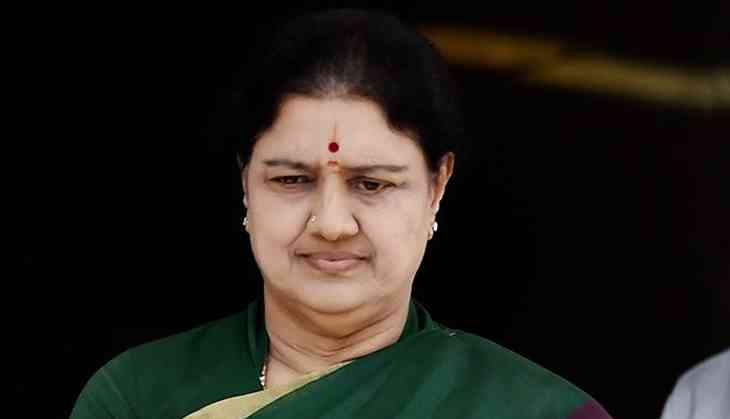 Karnataka's Deputy Inspector General of Police (Prisons) D Roopa has accused her boss, Director General of Police (Prisons) HN Satyanarayana Rao, and a few other jail officials, of having received a bribe of Rs 2 crore from high-profile prisoner VK Sasikala. This bribe was given in lieu of providing VIP treatment to her in the Parappana Agrahara Jail in Bengaluru.
In a report submitted on Wednesday to the Karnataka Director-General of Police Rupak Kumar Dutta and the Anti-Corruption Bureau, D Roopa alleged that Sasikala has been provided with an inmate as a cook and to do her daily chores.
The prison staff have also helped her set up a kitchen in her cell in gross violation of prison manual and rules, she has alleged.
Roopa, who was appointed DIG of Prisons on 23 June, has alleged that Rs 2 crore has changed hands between Sasikala's aides and senior jail officials. Of the bribe amount, Rs 1 crore was paid to the DGP of Prisons Rao and another Rs 1 crore was distributed among other jail officials, including the warden.
"As a reward for bribing the prison authorities, from Rao to the jail warden, Sasikala gets special menu daily, cooked by special chefs in a special kitchen near the women's cell," Roopa is said to have mentioned in the report.
Karnataka Chief Minister Siddaramaiah has ordered an inquiry into allegations.
"We have taken serious cognizance of the allegation of irregularities in Bengaluru Central Prison & ordered a high-level inquiry," Siddaramaiah said.
Since bribing is as serious an offence as bribe-taking, the government can initiate a criminal action against Sasikala once the probe committee identifies her aides who were involved in this.
The facilities provided to Sasikala, who is serving a four-year prison term upon her conviction along with late Chief Minister J Jayalalithaa in disproportionate assets case, is in violation of eight prison rules, Roopa has said and has sought a probe. She also said that the DGP of Prisons should clear his name.
Denying the charge, Rao said: "Sasikala is a prisoner, equal to other women prisoners, and she has not been given any special treatment. She (Roopa) has gone to the press and is making false and baseless allegations."
He further said that no report had been submitted anybody, not even a verbal one. However, sections of the media have carried a copy of Roopa's report in Kannada.
"I have issued a memo to her in regard to a few issues, including her not attending a review meeting called by the chief minister recently," he pointed out in a counter-allegation.
Sasikala and her co-convicts, her sister-in-law Ilavarasi and nephew VK Sudhakaran were held guilty by a trial court in Bengaluru in September 2014 in the two-decades-old disproportionate assets against Jayalalithaa and others. It was upheld by the Supreme Court on 14 February.
The Supreme Court order came after Jayalalithaa passed away in December last year. The court said that Jaya was as guilty as Sasikala and others though the sentencing part abated following her death.