Samajwadi Party mess worsens as Akhilesh skips party meet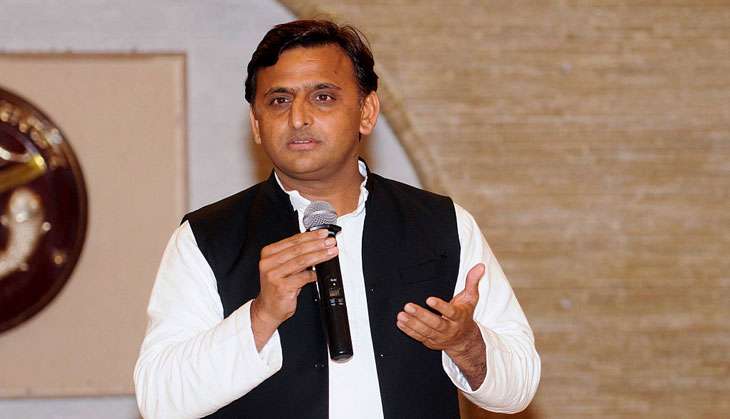 Despite Samajwadi Party leaders insisting that there is ongoing feud in the ruling Yadav family - "parivar me koi jhagda nahee hai" - a split in the Samjwadi looks inevitable with each passing day.
On 22 October, senior party leaders met Mulayam Singh Yadav in Lucknow in an effort to end the family feud, which, according to Chief Minister Akhilesh Yadav and party president Shivpal Singh Yadav, does not even exist.
Also read - SP split wide open: Akhilesh & loyalists may miss party's silver jubilee
Party veterans are worried over the developments as if not check, could lead to the party's rout in the assembly elections.
A consistent sulk
So far, Akhilesh has been irreconcilable. He did not attend the meeting of the party's district presidents and the state executive called by Shivpal. The chief minister has convened a meeting of party legislators on 23 October, although his uncle has called for a similar meeting the very next day.
Are these meetings meant to weigh their respective strengths or separately discuss the poll strategy? Political observers believe it is the former.
Former head of Lucknow University's political science department, Prof SK Dwivedi, sees no option for Akhilesh but to part ways with the parent party. "It is too late for him to reconcile. Whether he causes a split in the Samajwadi Party or resigns from it, that's a call he will have to take," Prof Dwivedi said.
But Reoti Raman Singh, Naresh Agarwal, Beni Prasad Verma, Kiranmoy Nanda and Mata Prasad Pandey met Mulayam for a patch-up bid so that the election campaign could be started. What transpired at the meeting isn't known, but Beni Prasad Verma described the situation as unfortunate and said that the developments have deeply pained Mulayam.
These leaders later met chief minister Akhilesh Yadav in their bid to end the feud. Even so, the exact cause of the feud is still not fully clear. Was it mistrust between Akhilesh and Shivpal over distribution of tickets the cause? Did Amar Singh incite trouble in the family? Or was Sadhna Gupta, Mulayam's second wife, plotting Akhilesh's ouster with the help Shivpal?
The outsider hand
So far, Akhilesh has only blamed an outsider for "whatever is happening" in the party and has refrained from taking any names.
Udayveer Singh, a supporter of the chief minister, wrote a four-page letter accusing Mulayam's second wife of conspiring against Akhilesh. Singh, who is an MLC from Etah-Mainpuri constituency, and was promptly expelled from the party for six years by Shivpal.
Udayveer not only laid the conspiracy charge against Sadhna but also presented Shivpal as co-conspirator and her "political face". Even after being expelled, Udayveer stuck to his stand.
In the continuing twists and turns Shivpal told the state executive that he was ready to file an affidavit stating that only Akhilesh will be elected the legislature party leader. He also said that if Akhilesh wants to be the state president he was ready to relinquish the post for him.
Despite these honey-laced assurances, Shivpal appointed his own favourites as head of youth wings of the party. Anil Verma was made presient of the Mulayam youth Brigade, Abhishek Singh Ashu was appointed president of the SP Yuvjan Sabha and Vijay Yadav is the new chief of the Lohia Vahini.
He had earlier sacked several of Akhilesh's supporters from these posts.
These decisions sent Akhilesh supporters into a huddle at their Janeshwar Mishra Trust office. A group also met Akhilesh to pledge their support to him and declare that Shivpal's leadership was not acceptable to them.
These leaders were certain of their boycotting the silver jubilee function of the party on 5 November even as Shivpal said that Akhilesh would attend the event.
As the feuding family keeps everyone guessing about which way the party is headed, all eyes are on the two meetings of party legislators scheduled for October 23 and 24.
More in Catch - Ram the saviour: why BJP and SP are stepping up Ayodhya push
Yadav family feud: Mulayam snubs Akhilesh again, refuses to name him CM candidate