Rajasthan Minister at it again! Brahmagupta-II invented the 'law of gravity' before Newton, claims Vasudev Devnani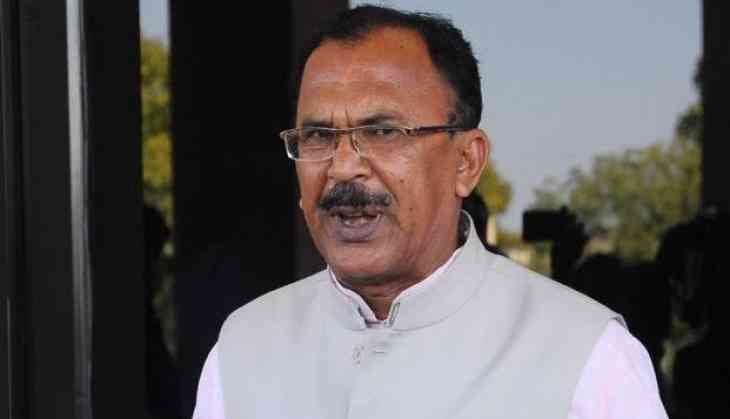 Rajasthan Education Minister Vasudev Devnani
Rajasthan Education Minister Vasudev Devnani has said Brahmagupta-II discovered the law of gravity before Isaac Newton. Speaking during the 72nd foundation day ceremony of the University of Rajasthan in Jaipur on Monday the Minister asserted that Brahmagupta-II came up with the gravitation law a thousand years ago.
"We all have studied that Newton gave the law of gravitation, but delving deeper, we can find that Brahmagupta-II came up with the theory of gravitation 1,000 years before (Newton). Why don't we include this fact in the curriculum?" Devnani asked.
The State's Primary and Secondary Education Minister said the school curriculum was revised to accommodate nearly 200 Indian personalities, including the warrior king Maharana Pratap.
The minister also stressed that education should be value-based. Making a reference to student leader of Jawaharlal Nehru University (JNU), Kanhaiya Kumar, the Bharatiya Janata Party (BJP) leader said, "No Kanhaiya should be born in Rajasthan. The university should keep that thing in mind. They are anti-social elements of society".
Kanhaiya Kumar, a student leader, was arrested in 2016 in connection with a case of alleged sedition and criminal conspiracy over the holding of an event in JNU protesting against hanging of parliament attack convict Afzal Guru.
Devnani, a BJP legislator from Ajmer, is not new to controversies. Last year, citing a research website, he had claimed that cow was the only animal that exhales oxygen. Devnani, while enunciating the healing powers of the cow, also had asserted that cold and cough could be healed if one went near a cow as cow dung had vitamin B that soaked up radioactivity.
(With Agency Inputs)