Rahul Gandhi holds 'chane pe charcha' in Amethi to address residents' woes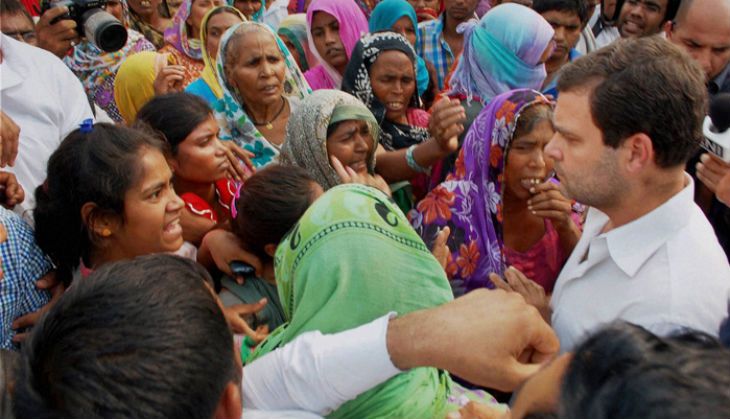 On 21 April, the second day of his Amethi visit, Congress vice-president Rahul Gandhi held a 'Janta Durbar' for the people of his constituency. 
Party sources said that Gandhi heard the villagers' grievances regarding power, road, water and unemployment and assured them that he would see to it that they were resolved. 
There was a minor mishap during the 'Janta Durbar' when gusty winds uprooted a tent, causing the poles of the tent to come crashing down on the crowd. A few people sustained minor injuries in the accident. Party sources said Rahul Gandhi was in a different tent when the incident occurred. 
The villagers who had gathered to meet the Congress scion, also offered him a meal of laiya-chana, gur and chutney - a popular snack in eastern and central Uttar Pradesh. The Indian Express quoted a villager as terming the meeting "Rahul's chane pe charcha".
Party sources said that the Congress vice-president also held a one-on-one meeting with the workers at the party office in Ghorha village.
He later visited Bhadar area and met the family members of three party leaders, who were killed in a road mishap on 27 February. Offering condolences, he said the deaths of former block president Om Prakash Singh, Gir Prakash Singh and Hari Shankar Singh was a huge loss for the Congress family. He also met party leader Ashok Singh 'Hitler' who was injured in the accident.