Rahul tweets against ban on 500, 1000 rupee notes. But P Chidambaram makes positive noise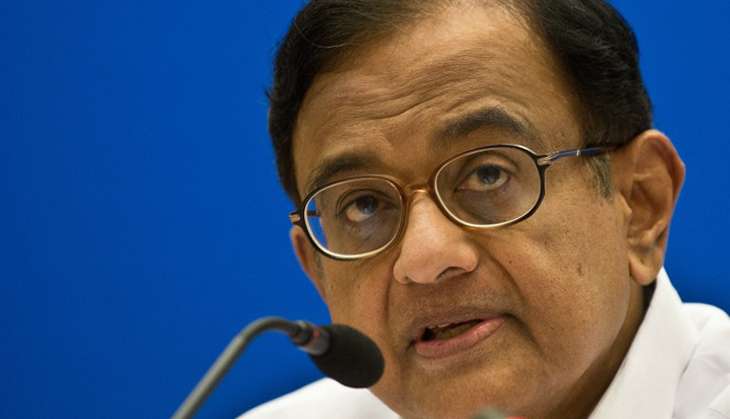 Narendra Modi\'s govt recently banned 500 and 1000-rupee notes
While many welcomed the move, there was scepticism too
Opposition Congress took its time to react
Even then there were differences in opinion
A day after Prime Minister Narendra Modi announced the demonetisation of Rs 500 and Rs 1000 currency notes, the Opposition has more or less welcomed the landmark decision, but has raised questions over the handling of its implementation. Opposition parties have asked the government to ensure that the common India should not be harassed in the process.
Parties like the Congress, the Nationalist Congress Party, the Janata Dal (United), the Samajwadi Party and the Telangana Rashtra Samithi, among others, have given a thumbs up to the decision with words of caution, while the Left parties and the Trinamool Congress have lashed out at the government for the 'poorly planned' move, saying it will not yield the desired results. The TMC is even planning to launch a West Bengal-wide protest against what it believes is a decision made in haste.
Interestingly, Delhi Chief Minister Arvind Kejriwal, India's most vocal Modi basher, has maintained an eerie silence over the government's efforts to curb black money. He has confined himself to re-tweeting criticism of what is being hailed as the government's 'surgical strike' on unaccounted wealth.
Chidambaram disagrees with Rahul
A day after the Congress lashed out at the government for not caring about ordinary citizens, a sedate senior leader and former Finance Minister P Chidambaram extended support to the government's efforts, but raised many questions about its implementation.
"The test of the scheme would be to see how much of the money is legally exchanged, and how much of it is demonetised. When homemakers, traders and farmers go to deposit their money, the government owes them a quick and efficient exchange. They shouldn't be harassed," Chidambaram said.
While supporting the government's efforts, Chidambaram questioned whether the introduction of Rs 2000 currency notes while withdrawing a high amount of currency would help solve the black money problem.
His support for the scheme was in direct contrast to Congress vice-president Rahul Gandhi, who severely attacked the government's policy.
The Gandhi scion, in a series of tweets from his official handle (@OfficeOfRG), said: "Once again MrModi shows hw little he cares abt ordinary ppl of this country-farmers,small shopkeepers,housewives-all thrown into utter chaos. While the real culprits sit tight on their black money stashed away abroad or in bullion/ real estate.Well done Mr Modi."
Chidamabaram, however, maintained how successive governments, including the UPA, had discussed the possibility of demonetising high value currency, but said it was thought the economic gains of such an exercise would have been very small and lead to disruption and inconvenience of large proportions. Confronting the government over its claims that black money is being used for terror financing, Chidambaram alleged it to be highly exaggerated, and that only a miniscule amount of money was used for terror activities. "These figures are exaggerated," he said.
Citing a similar move by the Janata Party government in 1978, the former Finance Minister mentioned that it failed to achieve its objectives. "High denomination notes were re-introduced shortly afterwards, and the volume of unaccounted wealth and income admittedly increased," he claimed.
Nitish and Pawar on board
Meanwhile, Bihar Chief Minister and JD(U) president Nitish Kumar too "welcomed and supported" the decision, and claimed it would help the country's economy in the long run.
"In the beginning, people might face some inconvenience. But taking everything into account, it will yield positive results. I think the country's economy will benefit from this decision. That's why I am welcoming and supporting the decision of withdrawing Rs 1000 and Rs 500 (notes)," he said.
Nitish was not alone in heaping praises on the PM's bold move, and was joined by NCP chief Sharad Pawar, who took to Twitter to express his support. "We welcome the decision to #demonetise currency notes - Rs 500 & Rs 1,000. This will curb #BlackMoney and #terror financing," he said.
Mamata's opposition
However, Trinamool Congress chief Mamata Banerjee was severely critical of the move, and called it a "financial chaos and disaster let loose on common people". Calling it a 'drama', the West Bengal Chief Minister tweeted that it was a move by the Prime Minister to divert attention from his failures.
Sources in the TMC told Catch that the party was planning to launch a state-wide protest against the PM's decision. A senior TMC minister, on the condition of anonymity, said: "Mamata might join hands with other with other regional parties if they too protest against the decision. But it is too early to say."
Top sources in the state government said that Chief Minister was going to appeal to the PM to withdraw the decision.
CPI(M) general secretary Sitaram Yechury, meanwhile, launched a frontal attack on the government and labelled the announcement as 'jumlanomics'.
He went on to add: "What is the cost of withdrawing currency notes and replacing them with Rs 2000 notes? Also, its economic and social costs must be made public. If no such data exists, as one fears, it only proves that it is another jumla, like the Rs 15 lakh (that was to be deposited) in each account, or two crore jobs per year."
Yechury alleged the announcement neither addressed the major sources of black money abroad, nor those invested in property, gold and such instruments.
In a series of tweets, he said: "Poorly planned and not thought through, this move means harassment for millions not connected to the banking system. To uncover the illicit money trail, we demand that the govt release the name of Top 100 defaulters of bank loans."
Even UP Chief Minister Akhilesh Yadav maintained that demonetising was not a permanent solution for the black money issue, and that cooperation of the masses was crucial to its success. Yadav said: "This is not the permanent solution to fight against corruption; those having Rs 1,000 notes will now have to wait for Rs 2,000 notes. We have to work on this together, only then we can arrive at a solution."
(With inputs from Sulagna Sengupta)
Edited by Shreyas Sharma
More in Catch
Currency ban will aid the market & the economy feel stock brokers
Currency ban: lack of cash makes traders and labourers suffer
Rs 500 & 1000 notes scrapped: how the move will impact you and the economy