Mukul Roy quits Rajya Sabha, calls Mamata 'opportunist'. BJP waits for his next move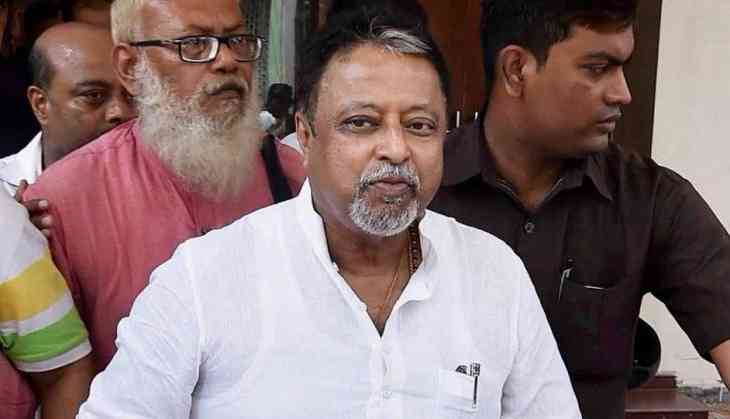 Attacking All India Trinamool Congress chief Mamata Banerjee for her "opportunistic politics", her former party colleague and once her close aide Mukul Roy said "one-man" party was not good for the country.
The once influential Trinamool general secretary said he was compelled to quit as he wanted to be a comrade in the party and not a servant.
"Mamata Banerjee is definitely the leader of the party. But we are comrades, I am not a servant," said Roy after formally resigning from the Rajya Sabha.
Asked if Banerjee's dictatorial attitude made him quit, Roy said, "I am not saying if she is dictator or not, what I am saying is one-man party is bad for the country. The biggest reason for my quitting the party is its inconsistency. Once it is with BJP saying the country cannot do without BJP then again it is with Congress saying it is important for the country".
The former railway minister had announced last month that he would be quitting the party. He was subsequently suspended for six years for "antiparty activities".
"Trinamool was part of the NDA then quit on flimsy grounds. We (TMC) were opposed to the Congress but in 2009 we joined the UPA and then quit it on flimsy grounds in 2012. Trinamool was formed to fight the Congress. And now they are thinking that India cannot be run without the Congress. If that is so, why not merge merged Trinamool with Congress?"
Roy also targeted Mamata over her changing stands on BJP leaders like former Prime Minister Atal Bihari Vajpayee and present incumbent Narendra Modi.
"Such politics cannot be sustained for long. Once Vajpayee was good and Advani was bad, then it was Advani was good and Modi is bad and now it is Modi is good and Amit Shah is bad. Such (politics) can't be pursued for long," said Roy.
He also rejected suggestions that he quit the party over Mamata giving prominence to her nephew Abhishek and projecting him as the heir-apparent.
"Are people resigning in Congress because of Rahul Gandhi or in RJD because of Tejashwi Yadav? That is not the question, the question is of principle. One-man party is not good for the country. Dynasty politics is hurting the country," he said.
Asked why he did not raise the voice within the Trinamool over the issue, Roy said there was "no atmosphere" within the party to do so.
Taking the credit for the formation of the Trinamool and its electoral successes, Roy expressed his anguish over not getting his due.
"When Mamata was expelled from the Congress, I informed the Election Commission. When the Trinamool Congress was registered as a party, the letter to that effect was addressed to me," he recalled.
"Everything was done by me. All this is history… but I will say one thing that a colleague should not be denied the credit that is due to him. I will advise everybody that they should not do anything that is detrimental to the party," he said.
Preferring to keep his cards close to the chest about his future, Roy kept speculation alive about the prospect of him joining BJP.
"I have been talking to BJP leaders. I have spoken to (Union minister) Arun Jaitley and (BJP West Bengal in-charge) Kailash Vijayvargiya. But I have not decided about my future course of action. I am planning to go on a vacation and take a call later," he said.
He also said he was in touch with the RSS.
"I have connections with the RSS. In 2004, on Mamata Banerjee's instructions, I had met RSS leaders. In 2003, Banerjee herself met VHP leader Ashok Singhal at her residence. So it is not new for me," he said.
Trinamool trashes Roy's charges
Trinamool Congress general secretary Partha Chatterjee hit back at Roy and said he was making baseless claims.
"If Roy is against the principles of the party, then he should have spoken to Banerjee and informed her about his anxiety. But he never spoke with her or with other party leaders about such issues.
"Despite his anti -party activities, Mamata Banerjee gave him enough opportunities to stay in the party but he continued with his ways. Since he was not allowed to behave like a 'zamindar' in the party, he chose to quit," said Chatterjee, responding to Roy's presser.
However, Chatterjee affirmed that Trinamool was indeed a one-person party.
"We all are workers of Trinamool Congress and Mamata Banerjee is our sole leader. Roy came to the forefront in politics due to Mamata Banerjee and she is our only leader. We believe that in every regional party there is one face who represents the party and in TMC it is Banerjee," said Chatterjee.
On Roy's allegation that Banerjee is promoting dyasty politics, the minister said "His son is also a part of TMC and so Roy is also a part of dynasty politics. Dynasty politics is prevalent everywhere. He is making baseless statements."
Chatterjee further attacked Roy for making a false claim that he was sent to meet the RSS. He said that the claim that RSS workers helped Trinamool during the Nandigram agitation was false.
He alleged that Roy could have warmed up to BJP due to CBI pressure. "When CBI called him, he must have felt that there is no way out but to keep good relations with BJP. He met BJP leaders without informing the party," Chatterjee said.
The West Bengal BJP appears all set to welcome Roy.
Dilip Ghosh, state BJP president said "We support Roy's statement that Mamata allied with BJP as well as Congress in the previous years to strengthen her party. Roy being a part of the party would know all the details. Till now Roy has not divulged his next move and so the ball is still in the Trinamool's court."