Mamata may keep inviting industry. But there IS no land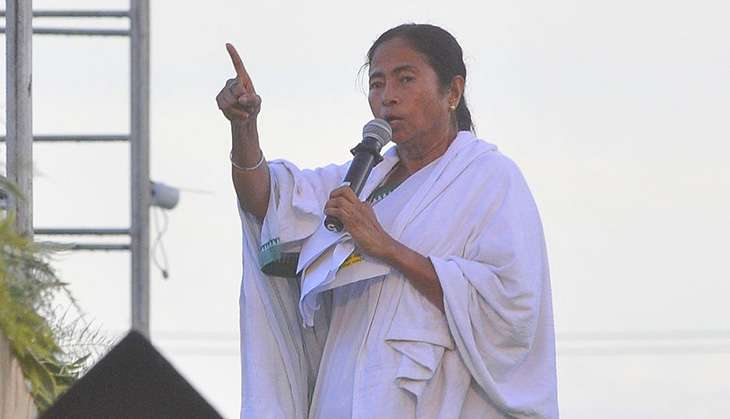 Bengal Chief Minister Mamata Banerjee has been urging industrialists to invest in the state, especially in the automobile and manufacturing sectors. Her request stands on the premise that the government would provide land to the new industries from its land bank to set up bases. However, according to government information, there is no large chunk of land, above 10 acres in a particular area, free from encroachment.
With no large chunk available within a particular area, top bureaucrats feel that it is difficult to lure industrialists especially in the automobile and manufacturing sector.
At the first Trinamool cabinet meeting on 21 May, 2011, the day Mamata was sworn in as chief minister, one of the decisions taken by the government was to set up a land bank which would provide land for industries to be set up on. Accordingly, the land reforms commissioner RD Meena sent more than 12 letters to various departments asking for the details of land available to them.
The land bank formulated is essentially a data pool of information about land available across the state that can be given to industrialists to setup base.
With the information in the land bank a draft was created listing all the available land in the state, a copy of which is available with the Catch. The draft mentions that presently 1 lakh 25,000 acres of land is available with the bank and the most amount of land is available in East Midnapore district - 4,000 acres.
According to the figures collected from the state government here's how much land each district has -
Purulia - 2,500 acres
West Midnapore - 345 acres
North Dinajpur - 44 acres
Malda - 125 acres
Jalpaiguri - 670 acres
Birbhum - 765 acres
Bankura - 208 acres
Howrah - 19 acres
North 24 Parganas - 30 acres
Darjeeling - 19 acres
Alipurduar - 100 acres
Cooch Behar - 3,350 acres
Murshidabad, South 24 Parganas and Hooghly have no land available .
Apart from the land available in the land bank, the state government has around 1 lakh acres vested land available and another 6,800 acres available for setting up industrial parks. These lands can also be used to set up industries in case the land bank cannot deliver.
Top officials of the state government said that they had already urged few small and medium scale enterprise to set up units in the state with the land available and they have also received few proposals from Ministry of Micro Small and Medium Enterprises (MSME) too to set up units in East Midnapore and West Midnapore.
Matters of encroachment
A senior official of the state government, on condition of anonymity, said, "We had already sent the draft of the land bank report to the chief minister and the finance minister, and we have also mentioned the areas where encroachment issues need to be sorted out."
A meeting will be convened next week to discuss on how they can settle the encroachment issues that are still pending.
Significantly, a few days ago Mamata has declared that the automobile giant Volvo will set up base in Panagarh Industrial Park and that the state the government is willing to give 25 acres land to the Swedish automobile giant for the purpose.
Raising questions
With difficulties in getting large chunk of land at a single place, political analysts and economists are questioning whether any company will be willing to invest in Bengal if they get few acres in one area and the rest in a different area.
Amulya Dutta, a senior professor of economics in Indian Statistical Institute (ISI), said, "The state government should look into this issue carefully as no industrialist wants to take the pain of investing in a difficult area. Although Banerjee is trying hard to scout for more industries in the state, these issues needs to be addressed before inviting industries to set up base. Especially automobile and manufacturing industries as they require huge chunks of land."
Opposition speak
CPI(M) leader Surjya Kanta Mishra said, "Mamata is fooling people by trying to claim that industries will set up their base in Bengal at a time when it is difficult to get a large chunk of land without hindrances."
Rahul Sinha, national secretary of BJP, said, "State government should explore other possibilities of wooing industrialists, so that they do not face any hindrances in the future."
Edited by Jhinuk Sen