Mamata calls for a united opposition to defeat demonetisation in Rajya Sabha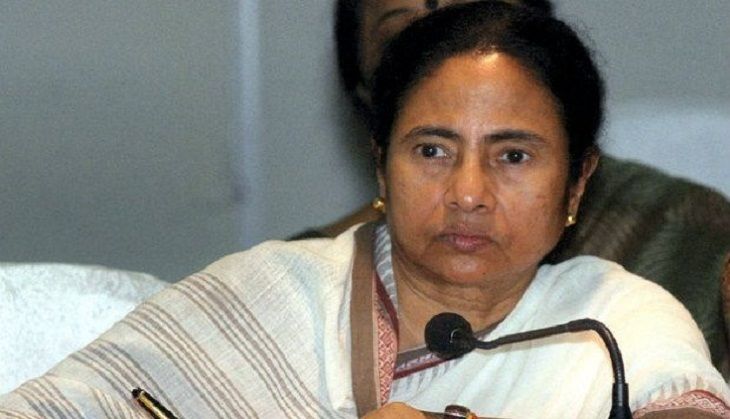 West Bengal Chief Minister Mamata Banerjee has been vocal since Day 1 of the demonetisation move, but it is her decision to hold a discussion in Rajya Sabha on 16 November about the matter that has raised the question of whether the BJP will let such a discussion take place.
Top leaders in the Trinamool Congress (TMC) said that although TMC leader and chief national spokesperson Derek O'Brien has given a notice in the Rajya Sabha for a discussion under Rule 267, the possibility of getting the discussion cancelled cannot be ruled - which is why there is a need to think of an alternative strategy to oppose the decision of the BJP government.
Also read - The dead and their currency notes: The human cost of sudden demonetisation
This has turned out to be a 'big black scandal'. Hardship for
the common citizens and full advantage to the money launderers...1/3

— Mamata Banerjee (@MamataOfficial) November 12, 2016
I have said this before, but given the way the young,old and everyone is suffering let me again appeal to the Central government ... 2/3

— Mamata Banerjee (@MamataOfficial) November 12, 2016
Withdraw this 'black' political decision which is https://t.co/QZ3BVOQUda across India ruined,purchasing power crashing,people pained. 3/3

— Mamata Banerjee (@MamataOfficial) November 12, 2016
Mamata has also composed a poem expressing her anguish and agony about the sufferings of common man due to the Modi government's decision to demonitise Rs 500 and Rs 1,000 notes.
I have penned a poem on the #DeMonetisation issue pic.twitter.com/V7Rnhpyii6

— Mamata Banerjee (@MamataOfficial) November 12, 2016
A senior leader of TMC on condition of anonymity said, "Although Banerjee has appealed all the other opposition parties to fight with a united front against the decision of demonetisation of Rs 500 and Rs 1,000 currency notes, her decision for a mere discussion in the Rajya Sabha is not quite strong enough to justify her protest for withdrawing the 'draconian law' as described by Banerjee."
Moving cautiously
On the other hand, a few senior leaders of the party said that they would move cautiously on the demonitisation issue so that they could achieve their political target.
Another senior TMC leader said that the protest and counter protest did not help the party to accrue the political advantage in issues which have wider implications. TMC wants to go slow on this issue, as they believe that by inconveniencing common people, black money hoarders and the corrupt could not be punished.
Political analysts also believe that Mamata is waiting to see how other political parties carry out their protest. The CPI(M) which has already opposed the decision of Modi government.
A 'hasty decision'
Prof Amol Mukerjee, political analyst, said, "During her second term as CM, Mamata is very calculative in her move while she protests against the Center. Mamata wants to keep a good relation with Center so that she could get the maximum benefit for West Bengal and at the same time, she wants to vent out her protest against the Centre. So her decision of discussion in RS is welcome."
BJP state secretary, Dilip Ghosh said, "Every political party will oppose such decision as Modi's announcement of demonetisation will help to root out black money in India.
On 11 November, TMC gave a notice in the Rajya Sabha to suspend business on 16 November and discuss the decision of the Government to demonetise Rs 500 and Rs 1,000 notes.
Derek O'Brien of TMC said "We gave a notice in the Rajya Sabha to discuss the issue suspending business under Rule 267 on 16 November."
He said there must be a proper action plan for implementation of such an extensive move which directly affects millions, especially the middle class and the poor.
Hitting out at the Centre over the decision, Mamata Banerjee had earlier said the demonetisation has resulted in a "complete disaster and chaos" and had urged the Modi government to rescind the "hasty decision".
"Please save people from this disaster. Roads are closed, markets shut, patients not being admitted to private hospitals, millions affected. Chaos everywhere," Banerjee said earlier in her tweet.
Edited by Aleesha Matharu
More in Catch - Rahul Gandhi casually visits an SBI branch, while citizens click Rs 2,000 note selfies
Kashmir & demonetisation: Citizens run around confused, finance minister says it's a good thing