Maharashtra minister Badole speaks out against Marathas, faces backlash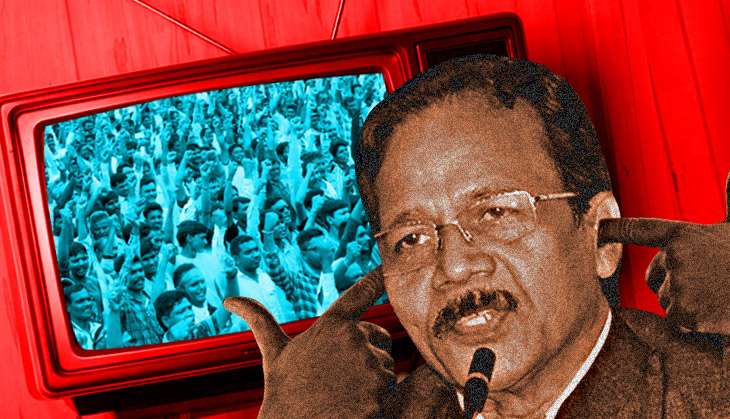 The ongoing Maratha agitation for reservation is nearing its culmination. As the huge rallies have continued to put pressure on politicians and forced them to support the demands of Maratha community, there has been a rising feeling of insecurity among the communities which are currently come under the ambit of reservation.
One of Marathas' demands is to amend the SC and ST (Prevention of Atrocities) Act, 1989, which has prompted the Dalit community, in particular, to retaliate and organise counter rallies. And though major Dalit leaders like Ramdas Athavale, Prakash Ambedkar and Prof. Jogendra Kawade have taken a safe stand while strongly opposing the demand to amend the Act, the state's minister for social justice, Rajkumar Badole, has decided to take the Marathas head-on.
Speaking at a Dalit conclave in Aurangabad, Badole ridiculed the tendency to take out rallies demanding reservation.
"Today, anyone gets up and demands reservation. Taking out rallies has become fashionable. No wonder these rallies are getting grand participation, with huge money being pumped in. And the movements launched by common people like me are not even noticed," he said.
Reacting to the demand to amend the Act, Dabole said: "I strongly condemn the Kopardi incident (of rape and murder of a Maratha girl, allegedly by Dalits, which the Marathas have been using in their rallies). The accused must be given the most stringent punishment possible under the law. But the entire Dalit community should not be labelled as criminals. We will not tolerate an amendment in SC-ST (Prevention of Atrocities) Act, 1989, just because of this one incident."
Maratha leaders up in arms
Maratha leaders from across the state have reacted sharply to Badole's comments, and demanded his removal from the cabinet.
Former NCP MP Udayan Raje Bhosle and Bharatiya Janata Party Rajya Sabha MP Sambhaji Raje Bhosle, who are also descendents, of Chhatrapati Shivaji Maharaj are among those who have reacted sharply.
"This is completely unacceptable. The Maratha community is not against anyone. Despite being warriors, they have shown remarkable patience and discipline in the rallies, where millions of people participated. Such a statement by a minister is a blot on the government. Badole must be removed from the cabinet at once," said Sambhaji Raje.
Badole later clarified that he did not speak against any community, and that his statement was misinterpreted.
Rallies and counter-rallies
Interestingly, Badole's statement comes at a time when the discontent against Maratha community is growing among Dalit and OBC communities in the state. Though they had decided initially not to take out counter rallies, Dalit and OBC organisations went back on the resolve.
The OBC rally at Nashik a couple of weeks ago was attended by over one million people, and indicated of growing unrest among the OBCs, who fear a reduction in their share of reservation if the Marathas are brought under its ambit.
While the Maratha Kranti Morcha took out rally in Kolhapur on Saturday (15 October), Dalit organisations took out a rally at Beed in Marathwada.
"This is inevitable. Neither OBC nor Dalit communities will let it happen. We will oppose tooth and nail if our benefits are slashed. I want to make a point that the agitation by Marathas is in the name of caste, and it will never be successful. It is easy to mobilise a caste, but it is a herculean task to bring more than 400 castes under an umbrella. The OBC movement has done exactly the same. There is tremendous unrest among OBC communities against the Marathas. That is the reason the number of Maratha MLAs in the Maharashtra Assembly has gone down by more than 100, and as many OBC MLAs have increased," said OBC activist and Nashik rally organiser Prof. Shrawan Deore.
Edited by Shreyas Sharma
More in Catch
Maratha Kranti Morcha's silent rallies: Will it actually amount to anything?
Maharashtra govt bows to Maratha pressure, forms committees to discuss demands
Why the silent Marathas deserve a hearing