Madan Mitra's political future depends on Mamata. But she's not pleased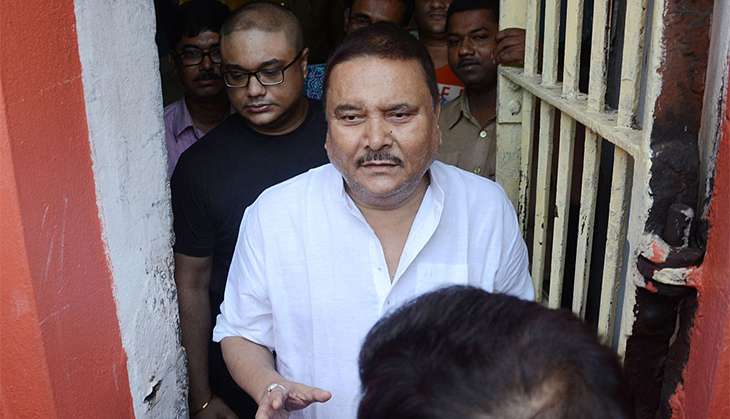 It's been a day since Madan Mitra has been released on interim bail, but Bengal Chief Minister Mamata Banerjee is yet to comment on the issue raising speculations that she is probably not happy. However, TMC senior members did go to meet Mitra after they heard the news of his interim bail.
Also read: Ex-TMC Minister Madan Mitra granted bail in Saradha chit fund scam case
The question therefore remains whether Mitra will be accepted back in the party fold or he will have to follow a different path. On the other hand, as CBI will move the High Court next week for rejecting Mitra's bail plea, TMC headquarter is abuzz with discussions about Mitra's fate.
Senior TMC ministers, however, said that although the party has accepted him, there is uncertainty about whether Mamata will again him and give any post in the party .
A senior TMC minister on condition of anonymity said, "It is very difficult to gauge whether Mamata will give a post to a former minister who was loyal to the party."
Free at last?
After getting bail Mitra, however, made no mention of whether he wants to join politics again or not. His focus seemed to be on his family. " I want to celebrate Durga Puja with my family members this year as I have not celebrated the Durga Puja for the past two years," Mitra said.
Media personnel had asked Mamata, on her return from Germany, if she was happy about Mitra's release. She avoided the question and went off to her Kalighat residence instead.
While a section of senior Trinamool minister's wants Madan Mitra to actively join politics, Mamata's silence gives a negative signal. She might not want him back in the party as his image has been tarnished after the Saradha scam.
Political analysts feel that with Mamata trying to clear her image after the Saradha scam, the fate of Mitra's political career in Trinamool is rather unsure.
Professor Amol Mukherjee, political analysts and former principal of Presidency College now Presidency University, said " In the second term of Mamata's tenure as chief minister of Bengal, Mamata does not react to any loose talks and only speaks if it is necessary and as Mitra has received interim bail it is to be seen what's next."
On Friday Parliamentary Affairs Minister Partha Chatterjee met Mitra after hearing the news of his interim bail and said, "We are happy after hearing that Mitra has received interim bail. As a former colleague and a party functionary, it is my duty to meet my colleague who has served jail for around 629 days."
Even Mayor Sovan Chatterjee after returning from Germany went to meet Mitra and said, "Mitra has been falsely charged in the Saradha scam and he should have been released earlier."
Opposition speak
CPI(M) leader Manas Mukherjee, who was pitted against Mitra in the 2016 Assembly election from Kamharhati municipality in North 24 Parganas in West Bengal, questioned, "If Mitra does not have any involvement, then why is the CBI moving to High Court claiming that he can influence the investigation process as he is still influential?"
Other CPI(M) leaders said that although Mitra is neither a MLA or a minister, he still flexes his influence with party support and that is why the CBI has decided to move High Court to reject his bail.
Story so far
Mitra was arrested in December 2014 for his alleged role in the Saradha chit fund scam. For a brief stint, he stayed at a government hospital after he complained of chest pain and breathlessness.
Mitra was taken back to Alipore Central Jail on June 2015 after he was discharged from the hospital. The CBI took over the investigation in June 2014 following a Supreme Court order.
Chronology
- Arrested on 12 December 2014
- First granted bail by Alipore court on 31 October 2015
- Stepped down as minister on 9 November 2015
- Hours later on the same day, Calcutta High Court rejected his bail plea
Edited by Jhinuk Sen
Also read: West Bengal election result: For Saradha-accused Madan Mitra, fighting from jail didn't work out
Also read: Saradha chit-fund scam: Madan Mitra resigns