2019 Lok Sabha polls: BJP's 2014 election strategist Prashant Kishor set to join Nitish Kumar's JD(U)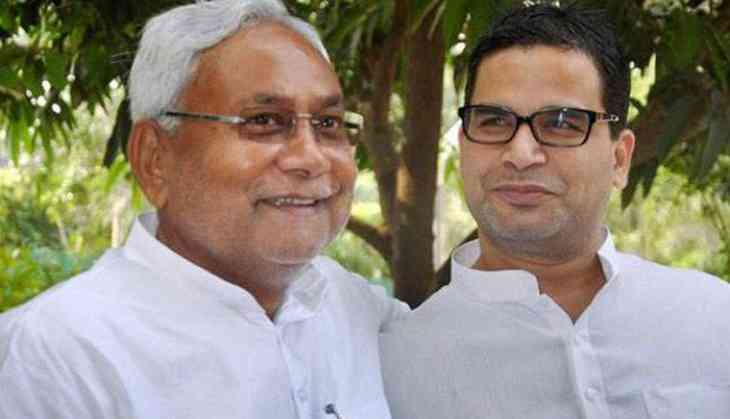 Prime Minister Narendra Modi's election strategist for 2014 Lok sabha, who came into limelight after the BJP won the elections, is now all set to join politics. Reportedly, 41-year-old Kishor may join Bihar Chief Minister Nitish Kumar's Janata Dal-United today at 11 am at a meeting in Patana.
Last week, interacting with students of the Indian School of Business in Hyderabad, Kishor confirmed about his joining politics. Reportedly, he said he was "done with campaigning for individuals and he was ready for "electoral politics".
It is said that Nitish Kumar had got tailored half a dozen white kurta pyjamas for Kishor in 2015 when he was working with him. Now, Kishor will be part of his regular wardrobe. The Chief Minister reported wanted him to switch from jeans to the neta wardrobe.
Kishor emerged as Chanakya of Nitish Kumar in the political circles and their association continued even when Nitish allied with the BJP. As a series of meetings between Kishor and Nitish implicated that Kishor may join JD(U).
According to sources, Kishore may be assigned with mediating between Nitish Kumar and Lalu Yadav but the plan did not fructified as Tejashwi Yadavi, who is now defacto leader of the party, is not in support of it.
Kishor, who closely worked with Narendra Modi when he was Gujarat Chief Minister, came into limelight during the campaign for 2014 general elections. But after the elections, differences emerged between him and BJP chief Amit Shah and Kishore decided to tread his own path. In the last few years, Kishore worked for the adversaries of the BJP- not only Nitish Kumar but also the Congress.
Also read: BJP seems to be suffering from selective amnesia says AIMIM leader Asaduddin Owaisi