Secret & signed: Raje, Swaraj & the Modi controversy at a glance
Catch Team
| Updated on: 13 February 2017, 3:15 IST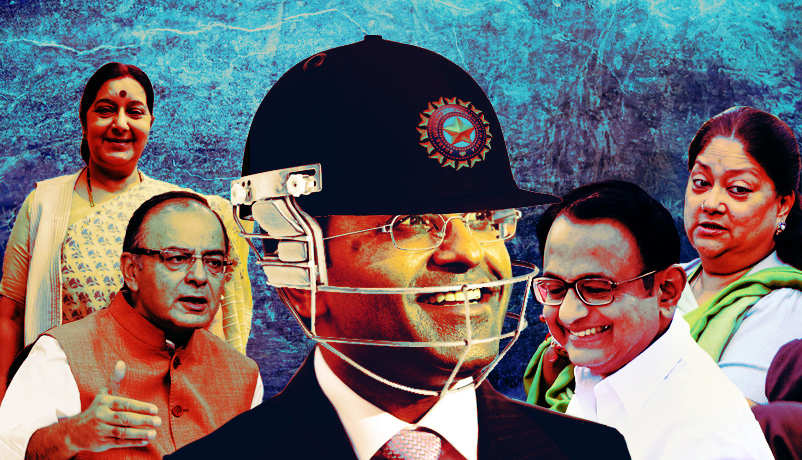 With each passing day, the Lalit Modi controversy is getting murkier and murkier.
It started out with UK's Sunday Times exposing the case of Minister of External Affairs Sushma Swaraj helping Modi, who is under investigation for serious financial fraud, get travel documents on what she claimed were 'humanitarian' grounds. Modi was absconding in London at the time, his Indian passport had been revoked.
Controversial British-Asian MP Keith Vaz was also involved, since he was the chairman of the committee that was to decide on Modi's request.
The controversy has now become a monster that is fed every day by allegations, counter-allegations and rhetoric.
On Wednesday, 24 June, it was the turn of Rajasthan Chief Minister Vasundhara Raje to sink deeper into the quagmire. The Congress produced a signed testimony from her, given to a UK court, in favour of Modi's immigration to the UK. She defends Modi in this testimony, saying the investigations against him were "politically motivated" and he was being subjected to a "frontal assault" by the UPA government.
What makes it worse, is that she expressly states in her testimony that her defence of Modi must be kept "secret" from Indian authorities.
This signed testimony has put the BJP firmly on the back foot. Raje had earlier denied the existence of any such document and questioned its veracity. The BJP had said unless a document with Raje's signature was produced, they would not take the allegation against her seriously.
The signed document now not only proves her culpability. It also shows she has been lying over the last few days. This has given the Congress the opportunity to go for the BJP's jugular.
With new developments on the story coming up every day, here's a ready reckoner on the entire controversy so far.
Allegations against Modi
Over the last half-a-decade, the former Indian Premier League chairman has been accused of many different wrongdoings. Some are substantiated, and some merely bluster on the part of his enemies in politics and cricket administration. Here's what we know.
More than two dozen cases of financial irregularities, money laundering and other criminal cases have been filed against Modi by various investigative agencies.
More than two dozen court cases have been filed against Lalit Modi, while ED has issued three showcause notices
The Enforcement Directorate has issued three showcause notices against Modi, for the following reasons.
Modi, the BCCI and a few other officials "appeared to have contravened the provisions of FEMA, 1999, to the extent of Rs 89 crore". This is in relation to the shifting of IPL 2009 from India to South Africa, owing to the general elections. In reply to this, Modi has put all the blame on friend-turned-foe N Srinivasan, alleging it was Srinivasan who authorised the move, in his capacity as treasurer of the BCCI.

Modi, BCCI, Srinivasan and Board official Niranjan Shah "accept[ed] deposit of Rs 20 crore from Emerging Media (IPL) based in UK". Emerging Media is a conglomerate which successfully bid for the Jaipur IPL franchise (later Rajasthan Royals) in 2008, and the franchise fee was to be paid in full directly to the BCCI, not to any official.

Modi, BCCI, then-Board president Shashank Manohar and other BCCI officials "for the payment of Rs 243 crore made by BCCI to Cricket South Africa for IPL 2009". This was for the quick response and arrangements that CSA made to welcome the IPL to South Africa. Its then-CEO, Gerald Majola, was suspended in 2012 from the body for receiving 'unauthorised bonuses'.

According to a government reply to a Parliamentary standing committee on finance, the total amount for which Modi and other officials are being investigated is Rs 2,148.3 crore.
In addition, the ED is probing numerous cases where Modi is one of the primary subjects of investigation.
Multi-Screen Media (owners of Sony Entertainment Television and the broadcast partner for the first IPL season) paid $80 million to World Sports Group, the broadcast rights holders, as facilitation fees, to withdraw from their contract and let MSM sign a direct contract with BCCI. ED wants to know whether $25 million of that amount was routed into the illegal accounts of Modi and his associates.

Whether Modi had given inside information to bidders about how much to bid to win the IPL team auctions. For example, Emerging Media, who won the Jaipur franchise, bid just $300,000 more than the second-highest bidder.

Whether Modi used illegal money to buy a corporate jet through a Cayman Islands company.

ED is probing Ramesh Govani, owner of Mumbai's Four Seasons Hotel, where Modi routinely stayed, and wants to quiz Modi on the matter.

The investment of Rs 10 crore made by Modi in a heritage hotel firm through a Mauritius-based company. This has now been linked to Vasundhara Raje's son Dushyant and his wife Niharika, since the money was channeled from Modi's Ananda Heritage Hotels Pvt Ltd to Dushyant's Niyant Heritage Hotels Pvt Ltd. (See below)

Cases related to FEMA violations in connection to ownership of IPL franchises, nature of investments and valuation of shares and transfers. There has been a lot of speculation about the shareholding patterns of IPL franchises, since Modi admitted the BCCI hadn't been vigilant about who the ultimate shareholders were.

In addition, the Income Tax Department is probing him for high value transactions without giving his PAN number.

The Directorate of Revenue Intelligence also wants to quiz him about the import of aircraft by Golden Wings Pvt Ltd.
Allegations against Sushma Swaraj
The Minister of External Affairs helped Modi, whose passport stood cancelled owing to the charges against him, in obtaining travel documents from the UK government. Sushma insists it was on humanitarian grounds, since Modi's wife was suffering from cancer and needed to undergo a procedure in Portugal.

The first allegation against her is one of impropriety in helping a 'fugitive' from Indian agencies. However, Modi's lawyer has objected to the use of this term, since no court of law has pronounced him as such.

The second allegation is of conflict of interest, since the minister's husband, Swaraj Kaushal, and daughter Bansuri are both Modi's attorneys.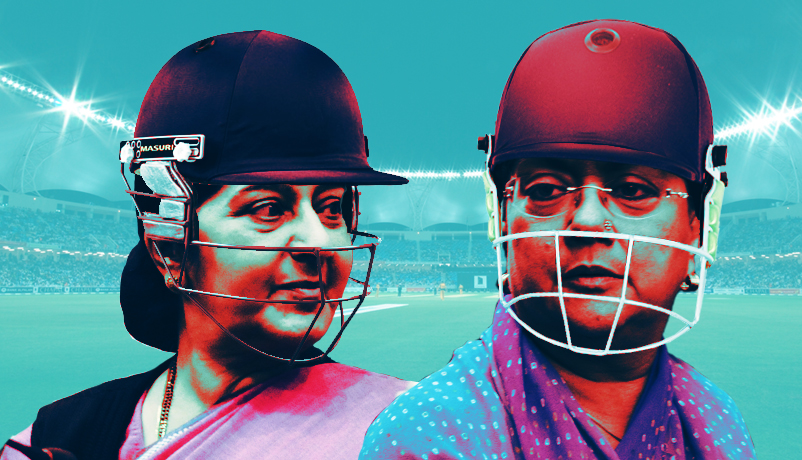 Allegations against Vasundhara Raje and son Dushyant
The Rajasthan chief minister was said to have given an unsigned testimony in Modi's favour, owing to their long-standing personal and family friendship.

On June 24, the Congress released the signed version of this document, submitted to UK authorities in support of Modi's immigration application. Vasundhara calls the charges and cases against him a 'full frontal attack' by the Congress that is 'politically motivated'.

But what makes it worse for Vasundhara is that she she tries to keep the testimony secret from Indian authorities. She states: "I make this statement in support of any immigration application that Lalit Modi makes, but do so on the strict condition that my assistance will not become known to the Indian authorities."

As mentioned above, Modi has been accused of shady dealings through a Mauritius-based company, which involved his Ananda Heritage Hotels Pvt Ltd and Niyant Heritage Hotels Pvt Ltd, owned by Vasundhara's son Dushyant and his wife Niharika.

Ananda is alleged to have invited fictitious share applications, after which a sum of Rs 10.33 crore was deposited with Wilton Investments in Mauritius. This firm then bought shares worth Rs 21 crore in Ananda. Ananda then gave a loan to Niyant, and then bought shares worth a total of nearly Rs 8 crore at inflated prices.
Counter-allegations by Modi
On Twitter, Modi has launched a tirade stating that he'll expose all those who have made allegations against him.

His primary target is Finance Minister Arun Jaitley, who headed the BCCI disciplinary panel that found Modi guilty of various anti-Board activites and banned him. Jaitley, a former BCCI vice-president, is known to be extremely close to former Board chief N Srinivasan, who Modi alleges is the kingpin of cricket and IPL corruption.

Modi has targeted the Congress's first family - Rahul Gandhi, Priyanka Gandhi Vadra and Robert Vadra - with a series of pictures that show them enjoying IPL matches.

He has also targeted Vineet Jain, MD of the Times Group, whose TV channel, Times Now, has been leading a vocal media campaign on this entire controversy, accusing him of enjoying IPL and BCCI hospitality, and posting pictures and emails to back up his claims. (However, both sets of photographs seem to pre-date allegations of corruption against him and his flight to London. Given that he was the social toast of the time, the point Modi is making seems a bit fuzzy.)

He has put up documents illustrating the threat to his life from Dawood Ibrahim and associates (from Mumbai Police) and stating that he doesn't have a blue-corner notice against him (from INTERPOL).

He is also asking numerous questions to current IPL chairman Rajeev Shukla and other BCCI officials, such as who paid for their private jet trips, or who are the officials who have reported the TA/DA they received in cash from the BCCI in their income tax statements.
Allegations against others
Controversial British-Asian MP Keith Vaz got dragged into the controversy early on as the chairman of the Home Office select committee that granted Modi the documents he was seeking, after Sushma's intervention. In a thank you email to various friends and supporters, Modi called Vaz his 'superstar'. British authorities have ruled out any action against Vaz.

Senior politician and cricket administrator Sharad Pawar is said to have met Modi in London. Pawar has admitted to this meeting and said he tried to convince Modi to come back and face the law in India.

Mumbai top cop Rakesh Maria has landed in a soup for meeting Modi in London, at the insistence of the latter's lawyer. This has caused a furore, with Maharashtra CM Devendra Fadnavis demanding an explanation, Maria issuing one and the then-CM Prithviraj Chavan distancing himself from the matter. The home minister to whom Maria claims to have reported the meeting, RR Patil, died in February this year.

Among the glut of rumours flying around, there is also one gaining ground that both Maria and Pawar had met Modi over an old incident involving the sale of the Pune IPL franchise in 2009. It is alleged that before Sahara acquired the now-defunct franchise, Pawar and/or people close to him were interested in buying it. Pawar was BCCI president at this time. However, this claim could not be substantiated.

Former INTERPOL secretary general Ronald Noble watched a football match at Modi's invitation in 2013. Modi has referred to him as his 'brother' and, later the same year, INTERPOL stated there was no investigation against him. Noble told a TV channel on Tuesday that INTERPOL never received any information from Indian authorities against Modi.
Congress and BJP reactions
Swaraj's first reaction when the controversy broke out came on Twitter, was to admit to helping Modi. On 14 June, she wrote: "Sometime in July 2014 Lalit Modi spoke to me that his wife was suffering from Cancer and her surgery was fixed for 4 August in Portugal.
"Taking a humanitarian view, I conveyed to the British High Commissioner that British Government should examine the request."
But soon, the issue got increasingly serious. Swaraj's actions was taken to be in contradiction to Prime Minister Narendra Modi's 'zero tolerance on corruption' slogan, soon after she had been receiving plaudits for being the 'best minister' in Modi's Cabinet.
This provided the Congress with ammunition to attack the government, after its protests against the government's Land Acquisition Ordinance. The Congress began demanding Swaraj's resignation.
Congress wants to milk the controversy, while BJP seems to be waiting for the storm to blow over
Party president Amit Shah and Home Minister Rajnath Singh defended Sushma, but the most eagerly-awaited defence came from Finance Minister Arun Jaitley on the third day. Jaitley admitted that Modi was wanted by authorities, but insisted that his Cabinet colleague had done nothing wrong.
This was an indication that Swaraj was not going to resign, as the government and the party was standing by her side.
The Congress campaign was also losing steam after three days of hitting hard. Many opposition parties like Nationalist Congress Party (headed by Pawar), Communist Party of India, Rashtriya Janata Dal, Samajwadi Party and others refused to back the Congress' demands.
The Congress then changed track, opening an attack against PM Modi and demanding a high level inquiry into the matter. This widened the base of its protest and made it more a political campaign rather than a focussed attack to get Sushma to resign.
But then, it came to light that Rajasthan Chief Minister Vasundhara Raje had also backed Lalit Modi.
She and her son, BJP MP Dushyant Singh, had allegedly got financial benefits from Modi's shady deals.
The Congress, which lost badly in the state in the 2013 assembly elections, and then again in the 2014 general elections, found a great opportunity to attack Vasundhara and the BJP government.
The party is still demanding the resignation of both the 'tainted' faces of the BJP. It is clear the party wants to extract maximum mileage out of the issue. New generation leaders have made it clear that their 'roar' would be heard during the upcoming session of Parliament.
BJP leaders like Nitin Gadkari are still backing Vasundhara. Yet, the PM and party president Amit Shah have avoided commenting so far.
It seems improbable that Vasundhara will resign, since the BJP thinks removing anyone is acceptance of the misconduct. They don't want to bring any unease to the party just before the Parliament session and the Bihar assembly elections.
Discordant note
However, for the BJP, which seems to be waiting for the storm to blow over, there was embarrassment when one of its own MPs, RK Singh, sounded a discordant note on Tuesday.
Singh, a former Home secretary who joined the BJP after getting 'inspired' by PM Modi, said: "Helping a bhagoda (fugitive) is wrong, no matter who helped him. He (Lalit Modi) should be brought back and made to face trial."
This story has been updated on 25 June