KCR calls on Mamata. Keywords: Federal Front, people's agenda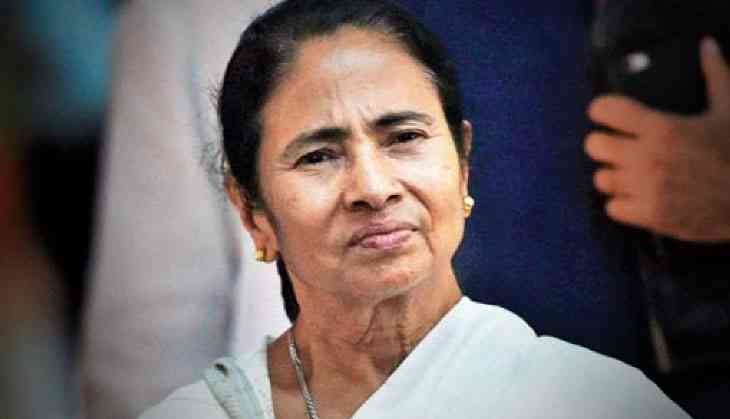 The seeds of a non-BJP, non-Congress federal front seemed to have been sown Monday at a meeting between Mamata Banerjee and K Chandrasekar Rao – the chief ministers of West Bengal and Telangana, respectively, in Kolkata.
The two strong CMs emerged hopeful off the meeting at Nabanna, the Bengal state secretariat. The discussion seemed to have centred around a new political alliance and both expressed satisfaction at a "good beginning".
Rao drew the outlines at a press meet:
A non-BJP, non-Congress alliance
work with the people's agenda
a federal front with collective leadership
"Leaders come out of situations. The federal front will be different from traditional models of political alignments... There is a need for a qualitative change because of the emerging economy. The front will glorify the masses of India," he said.
"There may be some political parties with different viewpoints and some may share ideas. Some parties are friends, some enemies," said Rao, who was accompanied by two party parliamentarians K Kavitha and K Keshav Rao.
Banerjee said: "I maintain good relations with all parties... We both expressed our views; let us discuss take it forward. We are not in a hurry."
According too the Bengal CM every regional party has its own strength and possibilities need to be discussed. "We should approach other political parties and eventually a consensus will come among all political parties," she said.
"Politics is a continuous process. As we love India as a nation, we should think how to deliver better," Banerjee added.
Praising her Bengal counterpart, Rao said: "I came here 13 years ago. There has been tremendous development under the leadership of chief minister Mamata Banerjee. She has transformed Bengal."
Stressed the need to find political alternatives, he said:"We do not follow the model prevalent for the last 71 years. New policies and ideologies are needed and we have to re-orient ourselves to new ideas."
Rao was not the first leader Banerjee has met. Last week former Union minister Praful Patel of Nationalist Congress Party called on her at the same venue. He said Banerjee and his party chief Sharad Pawar found a need for an immediate meeting of like-minded political parties to form an alternative platform to counter the BJP at the Centre.
Opposition parties will meet in New Delhi on 27-28 March. Banerjee is scheduled to be present.