Is NDA all set to run into rough weather?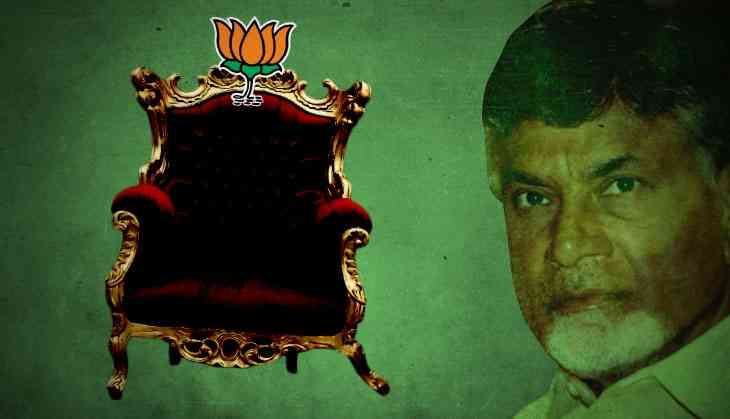 (Arya Sharma / Catch News)
There is little doubt that the Telugu Desam Party's decision to withdraw its ministers from the Narendra Modi-led government at the Centre will have serious implications for the Bharatiya Janata Party (BJP).
It must be noted though that TDP supremo N Chandrababu Naidu is still keeping windows open. He has not exited the National Democratic Alliance; even while announcing the resignations, he maintained a level of cordiality.
That is in contrast to the sharp attacks that marked recent outburts by Shiv Sena leaders against the BJP.
Even as two BJP ministers resigned from Naidu's Andhra Pradesh government in a tit-for-tat move, the chief minister appreciated their work and thanked them.
Our ministers in central cabinet and BJP ministers in our cabinet have resigned. However, these ministers worked good in the state. They brought considerable reforms in their departments. I thank them for their services: #AndhraPradesh CM N Chandrababu Naidu in state assembly pic.twitter.com/hcNhREHcnD

— ANI (@ANI) March 8, 2018
Naidu's considered avoidance of an aggressive break-up appears understandable. He can hope to influence the Union government only as long as he is within the ruling alliance. Once outside the NDA, he will lose all options to negotiate.
What is not entirely clear, however, is the BJP's approach. Finance Minister Arun Jaitley's statements, which Naidu indicated precipitated the crisis, were hardly short of a snub. They amounted to not just a firm rejection of the demand for special status, but also a dig at TDP for demanding too much.
Naidu has been saying for a long time now that he visited Delhi 29 times in the recent past, but no one in the BJP paid any heed to him. He has also alleged that Prime Minister Modi was "unavailable" when he tried to inform the latter over the phone about TDP's decision to exit the government.
Why the BJP's attitude is baffling because the TDP is among its biggest allies in Delhi, with 16 members in the Lok Sabha. Only Shiv Sena has more (18) than that and the it has openly rebelled.
The Telangana Rashtra Samithi, once sympathetic to the BJP – though formally not a part of the NDA – has also declared lack of confidence in the party's government and has called for a non-BJP, non-Congress alliance.
The Yuvajana Shramika Rythu Congress Party is the only party that the BJP can still force to dance to its tunes because of the plethora of cases against its chief Jaganmohan Reddy. However, it has all of nine members in the lower house, far short of TDP's tally. Also, there is no guarantee of the YSRCP's support because special status for Andhra is an emotive issue that it can not avoid.
Could it be that recent electoral victories in Tripura, Meghalaya and Nagaland have made the BJP complacent about returning to power in the Lok Sabha with bigger numbers of its own? If that is indeed the case, then the NDA appears all set to run into rough weather, because Lok Sabha polls are still at some distance.