I won't be Gujarat Chief Minister again, says Anandiben Patel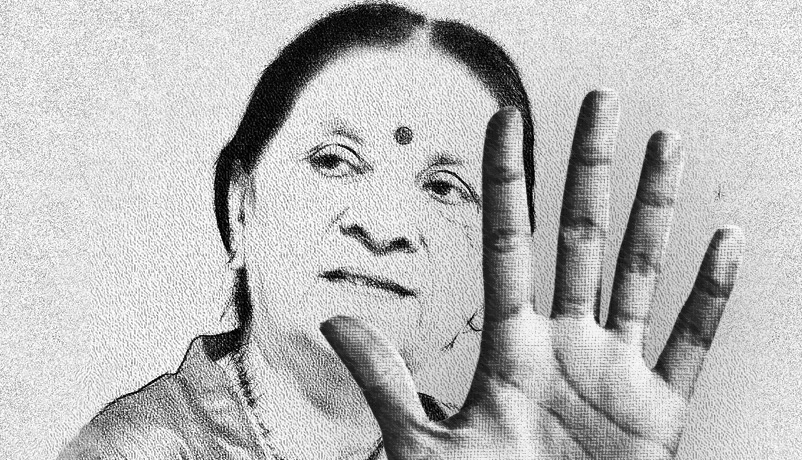 Gujarat Chief Minister Anandiben Patel has reportedly said that she does not want to be chief minister again as she has not been keeping too well. Her statement should not come as a surprise as a combination of factors - the humiliating defeat at the hands of Congress in the Panchayat elections, charges of impropriety against her daughter, differences with BJP president Amit Shah and the Patel agitation - had put her candidature in serious jeopardy.
Moreover, there is a diktat by Prime Minister Narendra Modi that leaders above 75 years of age must not be given important posts. Patel turns 75 next year when the state goes to polls.
Also read - EXCLUSIVE: Ache Din for CM Anandiben's son. Shares zoom 850% in 18 mths
Senior BJP leaders are now claim that she has subtly hinted towards a change in the state leadership. "The party is convinced that the state leadership needs a generational change and we need to groom young leaders," said Yamal Vyas, Convenor of Gujarat's Economic Cell.
The discontent within the party unit has been brewing for a while and it is for this reason that senior party leader Om Mathur has been sent for a 2 day visit to Gujarat. Local reports claim Mathur has acknowledged that there is intense bickering in the party rank and file and has promised to resolve it. He is expected to submit his report to Narendra Modi and Amit Shah on 11 March.
Differences with Amit Shah and the charges against her daughter have harmed Anandiben's case
Strategic move or face-saver?
The Congress has termed Patel's statement as a "face-saving exercise". Senior Congress leader and former GPCC president Arjun Modhwadia said, "Her statement exposes the internal discontent within the Gujarat BJP. It is well known that Amit Shah and Anandiben don't see eye to eye and now it is out in the open. The BJP is losing ground in the state and these are desperate measures to woo voters back," he added.
Modhwadia further predicted that the BJP might try and pursue a divisive agenda in the run-up to the elections.
Also read - BJP's own Robert Vadra? Anandiben's daughter Anar caught in land row
Considered to be BJP's Hindutva laboratory, a setback in Gujarat would not augur well for the ruling party's prospects in the 2019 elections. And this is primarily the reason why Modi and Shah are keeping a close watch on how events are unfolding in the state. The possibility of Amit Shah returning to the state and being projected as the chief ministerial candidate is not being ruled out, even though he has just started his second term as BJP president.
"Any cabinet minister or even the BJP president would want to be the CM of Gujarat. It is where all the corporates and resources are. They feed the BJP machinery and losing Gujarat could be a major setback," says a senior political analyst.
The analyst adds that unlike when Modi was at the helm, this time the party isn't showing any political imagination.
In the end, the change of guard in Gujarat will boil down to whom Modi chooses
However, the Gujarat BJP claims that the "power struggle" in its ranks is a media creation.
Many believe that eventually it will boil down to whom Modi chooses as the BJP's face in Gujarat. "When Anandiben was made CM in 2014, no one from the state had any say whatsoever. So what makes you think that it would be different this time around. Anyways, it would be very difficult for BJP to win in 2017," says a senior RSS leader.
Everyone is now waiting for Om Mathur to return from his Gujarat visit and submit his report to the Prime Minister. The future course of action will be decided only after that.
His report is expected to suggest some radical changes. Clearly, the BJP is in for a churn in Gujarat.
More in Catch - Solve Patel problem or quit: BJP to Guj CM Anandiben
How did business associates of Guj CM's daughter acquire govt land for Rs 15/sqm?