I am sorry Congress didn't oppose new forest Bill: former minister KC Deo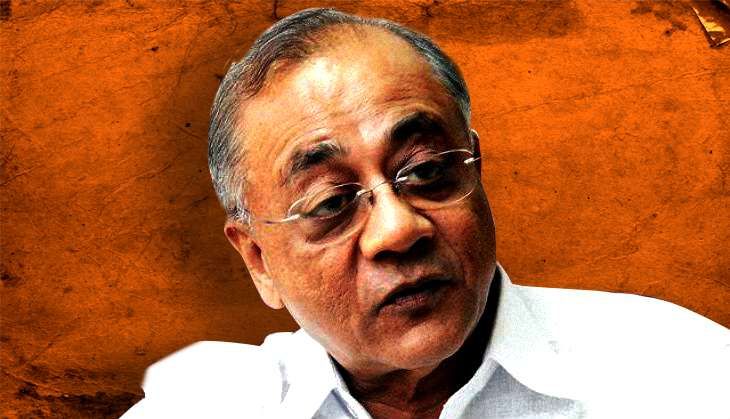 Days after the Compensatory Afforestation Fund Bill or the CAMPA Bill was passed by Rajya Sabha, former Union minister for tribal affairs, KC Deo, said he was disappointed with its passage. He believes that the central leadership had been mislead on the repercussions of the Bill.
In an interview with Catch, he talked about the rise in atrocities against tribals, citing the Kandhamal incident where a 15-month-old was killed in firing by security forces.
Deo claimed that the Congress leadership is being kept in the dark on many issues by a certain coterie of second-rung party leadership.
During the course of this conversation with Catch, the veteran Congress leader talked about Rahul Gandhi taking over as party president and whether Priyanka Gandhi should take an active role in the party. Here are excerpts:
The CAMPA Bill was recently passed by the Rajya Sabha. What impact will it have on the lives of tribals or other forest-dwelling communities?
CAMPA totally dilutes the rights given under the Forest Rights Act (FRA). There are community rights and community rights to resources and CAMPA totally nullifies and negates that part of FRA.
Second, the role of the gram sabha is totally eliminated. If one remembers, the main opposition to the implementation of FRA came from the forest departments.
With the passage of CAMPA, the funds have been put under the forest department which means it has been handed over to the forest lobby.
A gram sabha should decide what the community will do with the land for which the patta should have been given to villagers. Now the rights will be given to a committee created by the forest department which might not even have the representation of tribals or other forest-dwelling communities of that area.
It is a retrograde measure and I am sad and disappointed with the passage of CAMPA Bill in the Rajya Sabha.
What about the mining lobby?
Tribals and other forest-dwelling communities come in the way of mining lobby which acts in like mafia.
They want to terrorise these people and create an atmosphere of fear. So, this Bill will further embolden the mining lobby which will now try to grab the lands of these poorest of the poor.
What will be the role of gram sabha in such a scenario?
The gram sabha has no role to play and the forest department officials will dictate terms. They will decide who will be the secretary of this committee and even other members.
In its present form, CAMPA is flouting all constitutional norms and precedents. The Bill will also lead to dilution of Panchayats (Extension to Scheduled Areas) Act, 1996, which can prove to be detrimental to the rights of the tribals.
With the passage of this Bill, it is now up to the forest department what it wants to grow in these afforested areas.
Till now, these communities were growing coffee or cashew, like it happened in my constituency. If they plant teak, what will these tribals do for next 30-40 years? Are they going to eat leaves of teak?
Moreover, many of these forests have been degraded at the behest of the forest department with the assistance of the timber mafia.
The tribals were forced to cut these trees under threat that if they don't, they will have to eke out a livelihood from other resources. Meanwhile, timber was taken away by someone else. Then they accused the tribals of encroaching these lands.
If this was the case, why didn't the Congress vociferously oppose this Bill like it did in other cases?
I am sorry to inform that Jairam Ramesh gave two amendments which he withdrew later. He told the media that since the government gave assurances, he withdrew.
What does an assurance mean after the enactment has been made? It is in the statuate now. I am sorry that my party didn't oppose it probably because the leadership wasn't briefed properly.
I have a strong feeling that some misleading interpretation had been communicated to the senior leadership.
Do you think the central leadership has been mislead on other issues as well?
The party has to restore its credibility which has taken a serious beating over the last few years. Congress' second-rung leadership, especially the state in-charges, have been misleading the central leadership.
For example, on CAMPA, no one had been able to tell the leadership what passing of this Bill would eventually lead to. Unless that correction is made and changes are made at the second-rung leadership, it would be even harder for the party to stage any sort of revival. Congress has a historic responsibility and I hope something is done about it.
Why do you think that cold-blooded murder of tribals doesn't become news as compared to that with atrocities against Dalits or even killings in Kashmir?
Kashmir is different because it is on the international border and there has been a lot of focus on the issue for quite some time. Since it also comes on the international map there has been a lot of reporting on it.
But, tribals live in interior areas which are inaccessible and tribals are not as vocal as the concerned people are in the Valley. In fact, I just went to Kandhamal in Odisha where a 15-month old girl along with five others were killed.
What were the findings of your visit?
I led an All India Congress Committee (AICC) delegation which included Jairam Ramesh, KH Muniyappa, Vincent Pala and Arun Orang.
We found that out of the five adults who were killed, three were Adivasis and two were Dalits, and seven had received bullet injuries. A 15-month-old girl was also killed.
In the last one year, this was the fourth such incident in the state resulting in deaths of the poorest of the poor.
There were no Maoists in that area and neither was there any crossfire that took place. Eighteen individuals were travelling in an auto-rickshaw and were returning after collecting their MGNREGA wages when they were fired upon by Odisha's special operation group.
It was an encounter, a cold-blooded murder.
Out of 18, seven received bullet injuries while six died without any provocation from the other side. This is not accidental and has been happening quite frequently over a period of time and governments have been insensitive to these issues, especially the state governments.
The saddest part is there is no value for human lives. The first thing the state government says in such cases is 'compensation'. Can money compensate human lives?
Ever since the Narendra Modi government came to power, instances of atrocities against tribals, Dalits and minorities have increased multi-fold. What us your reaction to all this?
It is their old Hindutva concept. They are fragmenting and have already fragmented society. They think it will result in polarisation which will fetch them votes, but they don't realise it will lead to Balkanisation of the country in the long run.
I don't think people in general like this sort of politics. It is not only the Dalits or minorities or tribals, even Hindus detest think kind of politics. The kind of statements their leaders are making with impunity is disgusting.
What about Rahul Gandhi's plan of generational change?
I would not lay much stress on generational change but on qualitative change, You need a mix of youth and senior leaders.
You can't say all senior leaders should be removed. You have to pick the best of them and the seniors should be allowed to play an advisory role and younger leaders could get active on the ground.
If you get youngsters, it all depends on the kind of young leaders you rope in. If you get hoodlums, whichever party you talk about, the consequences may be disastrous.
If you still have senior leaders who have let the party down for decades then what future will the party have?
Should Rahul take over as president now?
I think nomenclature is not important. Whether he is vice president or president, it doesn't really matter. Despite the designation Rahul has, Sonia Gandhi will keep advising him. What is important is that he should be allowed to do what he is thinking.
Do you think he is not being allowed to do so?
No. One heard what he spoke in Jaipur and afterwards, it's not that he doesn't know what is happening. I think there is coterie that detests certain changes.
Should Priyanka Gandhi take a bigger role in the party?
Priyanka can always take an active role but that is not the problem with the party. The problem lies somewhere else. This is being raised by some people within the party to deflect from reality.
Edited by Jhinuk Sen
Also read: Jairam's CAMPA bill change is unnecessary. We aren't diluting forest rights: Javadekar
Also read: Congress to move amendments to Compensatory Afforestation Bill