Haryana: CM Manohar Lal Khattar demands 'NRC like survey' in the state for the registration of the citizen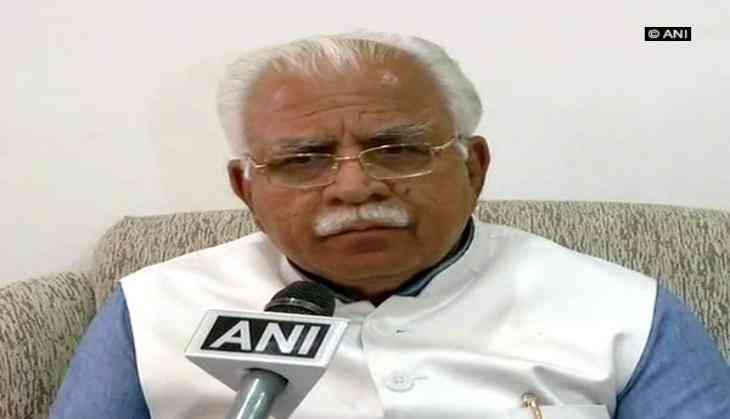 Kicking off Bharatiya Janata poll campaign for the Haryana assembly elections, Haryana chief minister (CM) Manohar Lal Khattar called for a survey for the controversial National Register of Citizens (NRC) soon.
Targeting the Rohingya living in the state, he said that his government wants the the NRC survey in his state.
Addressing an event in Gurgaon, he said "While we have a list of all Rohingya living in the state, we want the NRC survey to be done across Haryana as well".
Khattar has been a vocal supporter of the National Register of Report exercise which has left out millions citizen in Assam. He had earlier also demanded such a survey for the whole of India.
NRC has been at the centre of criticism and backlash from various sections of the society including politicians, human rights activist and other groups as they accused that it has left out many real citizen of the country. Former Chief Minister of Assam Tarun Gogoi said that many of them who were left out from the NRC list were real citizen.
However, the Bharatiya Janata Party, the ruling party at the Centre and in the state, has been maintaining that this survey is aimed at weeding out the real citizen from the illegal migrants.
Also read: Masood Azhar, Pakistan-based Jais-e-Mohammed chief is confined to bed with life-threatening ailment