From glamour queen to politician, the extraordinary story of Jayalalithaa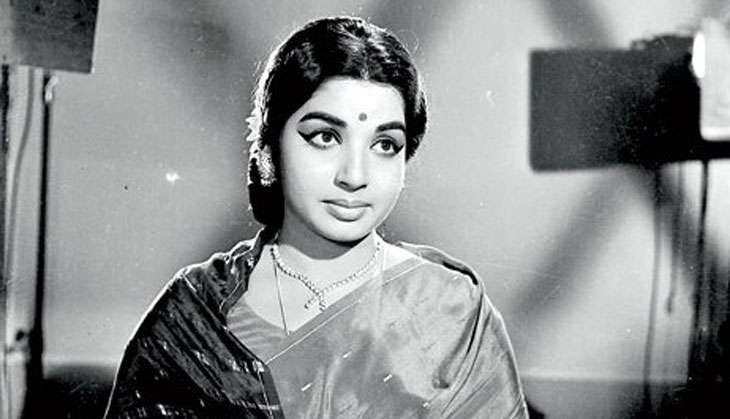 After months of speculation about her health, J. Jayalalithaa passed away in Chennai on Monday, 5 December. While her passing will leave a gaping void, both in the hearts of her supporters as well as in national and Tamil Nadu politics, the veteran politician leaves behind a legacy that will be hard to match.
J. Jayalalithaa saw a lot of life. On her first film set she was called a "bitch" for no fault of hers. In the film world they called her "Anni" - a term used to refer to an elder brother's wife, the brother in this case being MG Ramachandran - who openly flaunted her but never married her.
The political world treated her unkindly, but she overcame all odds because of her mantra: "I can will myself to do anything in this world."
Call her by any name - Ammu, Anni, Amma, but it is near impossible to unravel the enigma that is J. Jayalalithaa.
Veteran journalist Vaasanthi tried hard to peel the layers of Jayalalithaa's complex personality while covering Tamil Nadu. After putting in two years of intensive research she decided to write a biography Jayalalithaa: A Portrait in 2011. A permanent injunction was slapped against the publication of the book even before its release by Penguin.
Vaasanthi was heartbroken. In a piece for Outlook India, the first publication to run a curtain raiser on the biography, she wrote:
"I attended one of the court hearings and felt utterly humiliated. I heard the lawyers of the other side raising their voice and calling me a liar who dared to defame a leader of six crore people. I am yet to recover from the shock."
Jayalalithaa had just won the 2011 state elections, and a fear psychosis had been generated. Vaasanthi feared for her life and Penguin for damage to office property. When Penguin lost the case, it decided not to appeal in the higher courts, and Vaasanthi did not have the time or the resources to go it alone.
Recover she did four years later and wrote another biography Amma: Jayalalithaa's Journey from Movie Star to Political Queen published by Juggernaut App and books.
Some of the answers to the secrecy surrounding Jayalalithaa's life lie in Vaasanthi's book. The woman who overcame the many odds, the many challenges life threw at her because she was a woman, because she was an actress, because she was a Brahmin leading a Dravidian party, because she was never anointed by her mentor MG Ramachandran whom she gave her all. Secrecy became her biggest weapon, a weapon she deftly used against her opponents.
Jayalalithaa's illness: Expert arrives from UK, govt comes to a standstill
File Photo
The flashback
Jayalalithaa was Ammu to her family - a family known for its good looks and fair skin. Her mother Veda took up acting after her husband's sudden passing away. Ammu was a bright girl, always seen with a book in hand, with ambitions of being an IAS officer. She went to the best schools, had a neat upbringing, even though her mother was always missing from home.
When her mother was at home - she was with her friends from the film fraternity - whom Ammu did not quite like because they seemed lecherous.
Right after her matriculation exams, she was forced to sign a film because her mother's earnings were drying up. Initially she did try to juggle between classes and shoots but that didn't work out.
She abandoned her scholastic dreams.
I couldn't be indifferent, because I have this in me - once I take up a job I will never do it half-heartedly or indifferently even if it is something like giving a bath to my dog! It was the same with acting in films. There was no intermediate or struggling period for me. Overnight I was famous and fabulously successful, the lead heroine in two languages, Tamil and Telugu.
Her mantra was simple: "I can will myself to do anything in this world."
A mantra that gives us a peek into her personality.
The goddess
Vaasanthi first met Jayalalithaa in 1984 when she was a Rajya Sabha member and she was immediately intrigued.
But it wasn't just Vaasanathi alone. With her good looks and her fluent English, Jayalalithaa impressed everyone with her maiden speech - from Indira Gandhi to Khushwant Singh.
An editor told Vaasanthi:
The first thing that struck me was her simple and elegant attire, and the fact that she wore no make-up. One could hardly believe that she had once been the most sought-after glamour queen of South India.
Vaasanthi was herself taken in by her "brisk professional demeanor and her sharp and aggressive answers".
She seemed very sure of herself. At the time I never imagined that she, a Brahmin, would find acceptance as the leader of a Dravidian party that had its roots in a movement that denounced Brahmins...
Vaasanthi describes her as "ruthlessly efficient and disarmingly vulnerable", someone who was "deified and demonized, invoking both adoration and fear".
The transformation of J. Jayalalithaa from a glamour queen to a formidable politician is one of the most extraordinary stories of Indian politics. It's a story that needs to be told, all the more so because it is also the story of how a woman transforms herself to survive and then becomes all-powerful in a male-dominated society.
The second time round Vaasanthi has had some luck - the book hasn't been banned. But Vaasanthi is quick with her disclaimer: "She is too complex and reserved to reveal herself fully."
File Photo
Her love life
While Jayalalithaa was acting in her first film she was booked by director Panthulu, for Aayiraththil Oruvan in which she was cast opposite the matinee idol MG Ramachandran aka MGR who was more than 35 years her senior.
She was 16.
The very first scene that she had to do with MGR was a "first night" bedroom scene. She was embarrassed and terribly nervous. The film was a super hit. MGR and Jayalalithaa became the most popular pair of the time, he in his early fifties and she in her teens.
MGR's growing attachment to Jayalalithaa did not go unnoticed, but he was too big a star for anyone to comment upon.
He insisted that Jayalalithaa should be cast opposite him in all his films. When producers refused, he kept them waiting for shoots and delayed production indefinitely.
Vaasanthi quotes Jayalalithaa as saying about a shoot in the Thar desert, where she had to walk barefoot:
I couldn't put a step forward and I was on the verge of collapse. I never said a word, but MGR must have sensed my agony. He suddenly came from behind and swept me up in his arms. He is a hero off screen too.
The clash
After a while Jayalalithaa found MGR "overbearing and dominating".
He started controlling all her activities including the clothes she wore. He even took control over her finances and she had to depend on his good mood for its release. She felt stifled and wanted to break free.
MGR gradually became more involved in politics and Jayalalithaa became close with Shoban Babu, a Telugu star. She thought she had found a perfect match in him, even though he was married with a teenaged son.
A school friend claims to have seen photos of her marriage to Shoban Babu. Another friend claims Shoban Babu never showed up for the secret marriage ceremony.
Jayalalithaa, who craved a normal married life, retired from acting at the peak of her career around the time. In 1982, she became a member of AIADMK. No one knows what prompted this move - but most assume that after her failed affair with Shoban Babu and sensing the end of her career in films, she had little choice.
MGR, who was by now the chief minister for Tamil Nadu for the second time, was her only hope at a second chance in life.
Woman of steel
Jayalalithaa has seen a lot of life. On her first film set she was called a "bitch" for no fault of hers. A mob with lathis came for her.
In the film world they called her "Anni" - a term used to refer to an elder brother's wife, the brother in this case being MGR - who openly flaunted her but never married her.
When she joined AIADMK, she was taken around in Cuddalore in a "carnival-type procession" - the papers called it the "Cuddalore cabaret".
She had to gatecrash MGR's funeral. For two days she stood by his body keeping up with the mental and physical torture. People were "stamping on her feet, driving their nails into her skin and pinching her to drive her away".
MGR's nephew called her a "prostitute", assaulted her and pushed her off the carriage that was carrying MGR's body.
In the Tamil Nadu Assembly, a member of the DMK tried to stop her and "pulled at her sari as if he was trying to strip her". Jayalalithaa fell on the floor.
Each time she emerged a winner. Perhaps because of her mantra - "I can will myself to do anything in this world".
Larger than life
Several well-meaning people have been issuing advisories asking others not to travel to Chennai. Sitting in north India, one cannot possibly fully comprehend what Jayalalithaa means to people.
Vaasanthi describes her as a goddess, a goddess whose name and picture adorns every household item - from the grinder to the mixie, to the rice bag, to the laptop.
When she's up in the sky in her helicopter her devotees fall on the ground and prostrate, just as they would in her presence. She stands apart, unreal and gigantic, just like those cut-out hoardings that her party workers have erected along the streets of Tamil Nadu.
Now, with her passing, her followers are left wondering who to turn to to fill the space left by her death. One thing though is certain -- she'll never be forgotten.
'Release Jayalalithaa's photographs,' Karunanidhi asks state govt to dispel rumours'