Dalit coup? How RSS outfit managed to get Una victims on its platform
Catch Team
| Updated on: 10 February 2017, 1:46 IST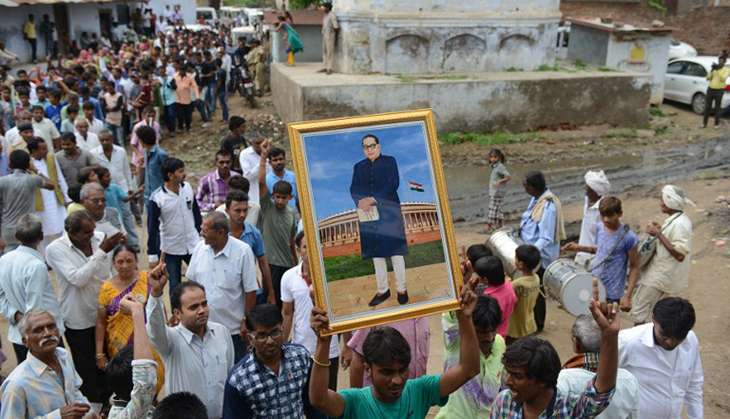 The Rashtriya Swayamsevak Sangh has managed a coup of sorts, by convincing the Dalit victims of the Una incident to appear on its platform.
The Bharatiya Baudhha Sangh (BBS) - a Buddhist outfit affiliated to the RSS - will be holding a press conference with the Una victims in Delhi on Thursday 13 October.
According to sources, the victims will be arriving by train from Gujarat in the morning and will be heading straight to the BBS office near Karol Bagh. The press conference itself is likely to be held at Gujarat Bhawan in the afternoon.
For the RSS, this is no small achievement as the protests that followed the flogging of Dalits at Una were largely targeted at the BJP government in the state as well as the Hindutva brigade at large. The violence against Dalits at Una itself was allegedly the handiwork of Gau raksha activists belonging to the Shiv Sena.
The RSS has cleverly been speaking in two voices about the incident. The RSS itself has been steadfast in its defence of Gau Rakshaks in general - which was evident in Sarsanghchalak Mohan Bhagwat's Vijayadashami speech in which he praised such activities. On the other hand, BBS leader Sanghpriya Rahul openly said that Dalits should convert to Buddhism to avoid untouchability and discrimination.
Sanghpriya Rahul has played a key role in bringing the Una victims on the RSS platform. Predictably, he downplays the RSS' backing of Gau Rakshaks.
The press conference also may be seen as an attempt by the RSS and the BJP to project that it isn't against Buddhists especially significant after the recent conversion of 200 Dalits to Buddhism in Gujarat. Incidentally, BJP leader Satyanarain Jatiya is the chief patron of the BBS.
Even in his speech on Dusshera in Lucknow, Prime Minister Narendra Modi said India is the country of "Buddh not Yudhh (war)".
This is part of a larger effort by the BJP and RSS to woo Dalits ahead of the crucial Assembly elections in Uttar Pradesh and later next year, Gujarat. Punjab, too, has a significant Dalit population but there the conversion has been towards Sikhism not Buddhism.