Congress plays a brand new card in UP, announces MBC quota promise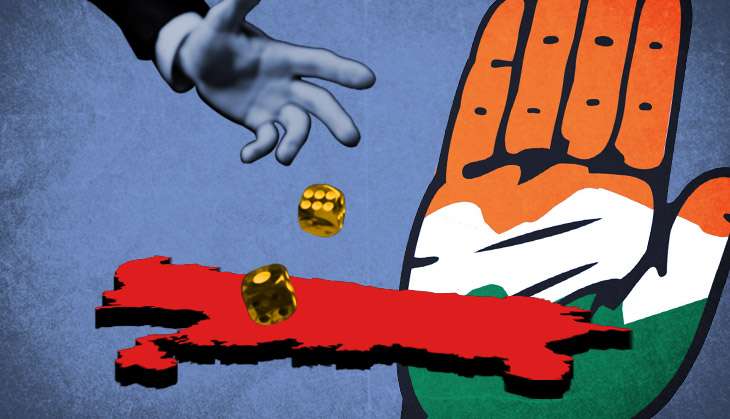 The Congress party has upped its game in Uttar Pradesh by opening a new front and targeting a new constituency. The party announced on Saturday that if it comes to power in the state after the forthcoming Assembly elections it would introduce a quota for the most backward classes (MBC) in the state.
This quota will be within the 27% quota for Other Backward Classes (OBC), Congress General Secretary in charge of UP, Ghulam Nabi Azad announced.
Azad and UP Congress Chief Raj Babbar told reporters that leaders of backward communities and specially those from most backward communities met party Vice President Rahul Gandhi during his recent tour of the state. They told Gandhi that only a few groups or sub-castes reap all the benefits of the 27% OBC quota in the state.
They demanded that a sub-category of MBCs should be created and a quota within the OBC quota should be created for them.
Interestingly, Azad said that Gandhi did not give them his word then as he wanted to see if these feelings were shared by a larger number of people. Hundreds of people met Gandhi on Saturday with this demand, following which he decided to take it up and announce its inclusion in the party's manifesto.
A senior vice-president in the party, Rajaram Pal, also led a delegation that met Gandhi in this interregnum and put forward this demand.
Azad said that Gandhi had told all those who met him that Congress governments in Karnataka, Haryana, Maharashtra and Andhra Pradesh, as well as a few other state governments, had already enacted laws for reservation within reservation. Azad said 10 states have such provisions as of now.
This is an interesting move by the Congress as it is an entirely new front that the party has opened up and it is as distinct from popular issues that are dominating the election discourse currently - surgical strikes, welfare of Dalits, appeasement of Brahmins and law and order.
It also amounts to targeting a very specific group of voters who had not succeeded in attracting the attention of any other political party so far.
Congress has made MBCs a brand new vote bank of importance in Uttar Pradesh and if this triggers a race for the MBC vote, Congress will have the first mover's advantage.
Expert speak
Professor Badri Narayan of the GB Pant Social Science Institute, Allahabad, told Catch that the Congress will reap rich dividends on the back of this move because there are many such small communities.
However, Narayan added, that these communities need to be made aware of this promise and the Congress will have to run a huge campaign to reach out to them through right from the grassroots of their organisational structure.
Socio-political analyst Professor Nadeem Hasnain explained the historical roots of this issue in Uttar Pradesh. He recalled that such a quota within quota for the most backward among OBCs as well as SCs was first recommended by the Social Justice Committee set up by Rajnath Singh when he was Chief Minister of UP from 2000 to 2002.
Singh had set up this committee because there was a feeling that the dominant castes among both groups - like the Chamars among the SCs and Yadavs, Kurmis among the OBCs - monopolised the quota benefits.
However, Hasnain added, this led to a major uproar because the dominant communities started protesting. This forced the BJP to abandon the proposal because it did not want to antagonise the Yadavs and the Lodhs.
Presently, the Congress may have assessed that it will neither get the votes of the Yadavs, who are traditional Samajwadi Party supporters, nor the Kurmis who support the BJP. So there is no harm in antagonising them and instead choosing to appeal to small OBC groups at their cost, Hasnain noted.
Professor Pramod Kumar, another observer of UP politics, disagreed with this view. Kumar was of the opinion that this promise shows that the Congress considers the voters to be fools. He warned that the promise will polarise backward communities against each other and drive all those communities who will not be a part of the proposed MBC group away from the Congress.
Kumar also feels that the small voter groups vote for leaders of their own caste and are also inclined towards voting for whoever they feel is winning.
In this scenario, the Congress does not stand too much of a chance as their tallest leader, Rahul Gandhi, lacks the political dynamism that will make him attractive to voters.
Edited by Jhinuk Sen