Cabinet reshuffle: Bold decisions elusive, Modi exposed as conservative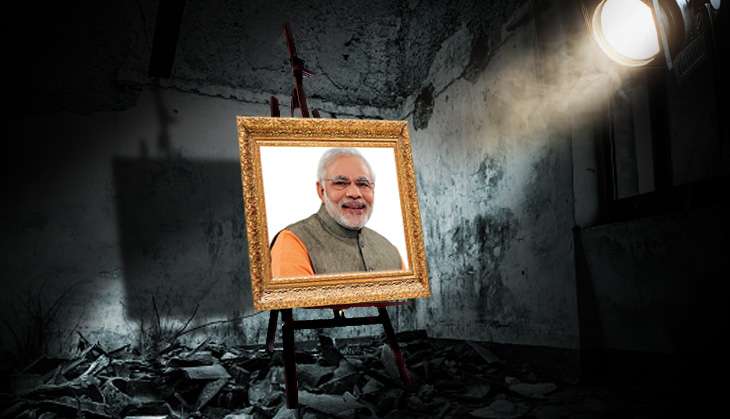 If there is one message that emanates from the entire union cabinet expansion and reshuffle exercise it is that Prime Minister Narendra Modi has chosen to remain a conservative.
After two years of functioning, this was possibly as good a time as any for a rejig in the government. However, this proved to be largely an expansion, with Modi refusing to tinker with the status quo.
A total of 19 new fresh faces were inducted, six were dropped and one was promoted.
Also Read: Meet the 19 new ministers in PM Modi's Cabinet
Electoral calculations with forthcoming Assembly polls in mind appeared to be the over-riding concern behind the exercise, with three new faces being inducted from Uttar Pradesh and Gujarat each. The Dalit outreach was evident with the induction of five ministers from the community.
Hardly any performance appraisal has been affected, as only one minister was promoted and six lesser-known ministers dropped.
There is a lot of deadwood that the government had gathered in the last two years and this was a good opportunity to get rid of it. However, the opportunity was allowed to pass.
The deadweights
Modi sarkaar has ministers who are either perpetual rabble-rousers or prone to making gaffes, such as Sanjeev Balyan, Niranjan Jyoti, Manohar Parrikar, V K Singh, Mahesh Sharma and Giriraj Singh.
And there are the non-performers who ought to be held accountable for the lack of progress in their respective sectors.
Economic activity is yet to pick up, jobs remain elusive, controversies keep derailing the administration of universities, railways is yet to be turned around, water resources are depleting and the Ganga is far from rejuvenation, minorities are crying out loud over their neglect, farmers' suicides continue unabated and drought is far from being tackled effectively.
Yet, the PM has chosen not to go for any big ticket changes, retaining all the heavyweights and most of the featherweights and inducting the likes of those who are known as the jesters in Parliament.
Given the multiple problems his government is besotted with at the moment, one would have expected Modi to take some bold decisions.
By not doing so, he has only exposed his conservative side. Or is he guilty of what many have earlier accused him of - that he wants to be surrounded by mediocrity so that only he shines.
Better late than never?
Two specific decisions need to be commended, even though they came very late in the day.
Those ministers who have been shown the door include at least two who were not merely controversial but were an assault on the constitutional values that governments are guided by - Nihalchand, who is accused in a rape case and Ram Shankar Katheria, who has hogged headlines for his multiple anti-Muslim speeches.
It is not clear whether they have been sacked because they were an embarrassment for the government or simply sent out to make way for others more political expedient. Whatever the reason - it is good that they are gone.
Also Read: Shattered dreams: motormouth Swamy won't figure in cabinet reshuffle
Also Read: Cabinet rejig: to counter Mayawati in UP, Modi may induct Dalit woman MP