Boy dies as UP policemen go on celebratory firing spree at relative's engagement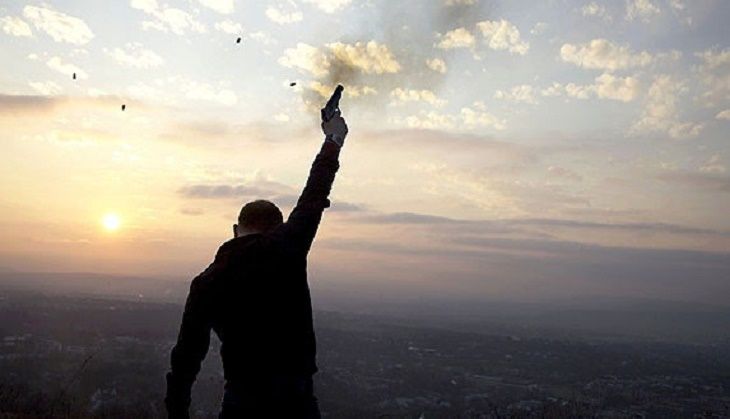 In a case of negligence in Uttar Pradesh, a 16-year-old boy died on 26 April after a group of policemen went on a firing spree while celebrating a family member's engagement. 
According to a News18 report, after a man's tilak ceremony, his relatives - who are policemen - fired at least 50 rounds  to "express their happiness" in Mahsui village.
By the end of the celebrations, 16-year-old Mahendra was killed and two people, Gaurish and Rohit, were left with gunshot wounds.
According to SC Gangwar, ASP, Sitapur, one person was killed while two others were injured in the firing. Four persons have been named in the FIR, of which two have been arrested.
There have been many deaths in celebratory firing across Uttar Pradesh in the past. Despite strict directives of the Supreme Court and the Uttar Pradesh High Court, the firing spree continues unabated.
Recent incidents
8 February, 2016: An eight-year-old boy died after celebratory firing in Shamli district of Uttar Pradesh.
15 February, 2016: A 14-year-old boy was killed in celebratory firing during a marriage function at Bijwada village in Binauli area, UP.
18 February, 2016: A wedding in Sitapur, UP, ended in a tragedy after the groom was shot dead when some celebrating members of his marriage party fired from their pistols.
13 March, 2016: A photographer was killed and three people were injured in separate incidents of celebratory firing in Meerut, UP.