BJP gave Muslims sanctity: RS Prasad. Tell that to families of Akhlaq & Pehlu Khan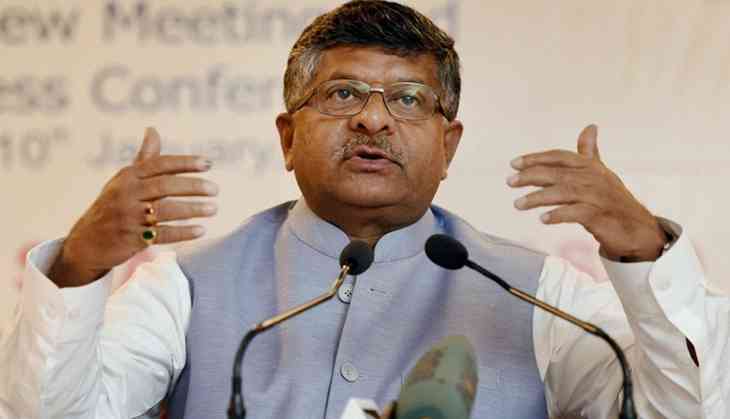 On Friday, Union telecom minister said that the BJP has given Muslims "proper sanctity" even though the party does not get Muslim votes.
"We have got 13 chief ministers of our own. We are ruling the country. Have we victimised any Muslim working in the industry or service? Have we dismissed them? We don't get Muslim votes. I acknowledge very clearly, but have we given them proper sanctity or not?" Prasad asked at the Mindmine Summit in Delhi.
The minister faced flak from several quarters. Hyderabad MP and All India Majlis-e-Ittehadul Muslimeen president Asaduddin Owaisi said that Muslims are given rights by the Constitution and they are not dependent on BJP.
https://t.co/Hrebmc2mFF @rsprasad "We gave them" Sir not you but Constitution gave us rights are you threatening Muslims or patronising them

— Asaduddin Owaisi (@asadowaisi) April 22, 2017
Strangely, Prasad ended up contradicting himself. His comment that "Muslims don't vote for BJP" belies his earlier claim that Muslim women had voted for BJP because of Triple Talaq.

No data to display.

Here are some of the other responses to Ravi Shankar Prasad's rather patronising statement.
Mr Prasad's sanctity (did he mean sanctuary?) must evoke great comfort among Muslims (such as Pehlu Khan). https://t.co/llL3YRsKeV

— Hartosh Singh Bal (@HartoshSinghBal) April 22, 2017
This one for Mr. #RaviShankarPrasad : On #BJP and #Muslims cc @PoMoGandhi @kaaashif @MuslimVoicesIN @AdityaMenon22 @chandauna @OmairTAhmad pic.twitter.com/RMGkcJMlGA

— Mahtab महताब مہتاب (@MahtabNama) April 22, 2017
Muslims don't vote BJP, so they should be thankful to them that they are not lynched or rioted against... oh wait 🤔 https://t.co/qRADYE0BC4

— Suryanarayan Ganesh (@gsurya) April 22, 2017
Don't seek Muslim votes, don't give them tickets, justify their killings, then say they don't vote for us https://t.co/SIjbT6HRxp

— Shivam Vij (@DilliDurAst) April 21, 2017
Sir @rsprasad u r not helping PM run the country smoothly. U r maligning #SabkaSathSabkaVikas compaign. How do u know musloms dont vote u

— bharat (@bharatalig) April 22, 2017