Big Blow to Rahul Gandhi! Divya Ramya 'not happy' with Congress; skips work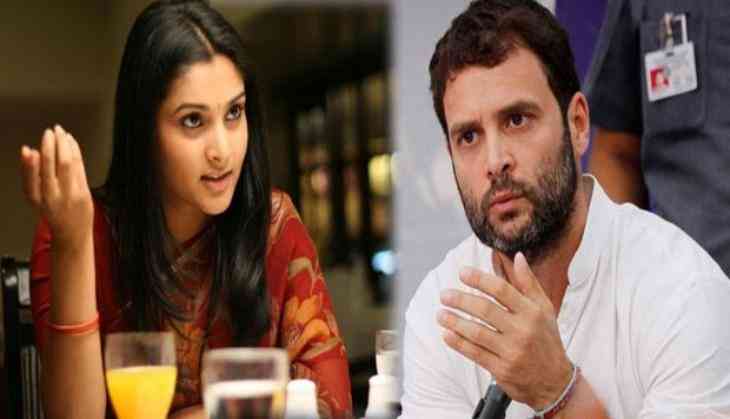 Divya Spandana Ramya, well known as Ramya, who is said to a power-booster of the Congress' social media game and a boon for its chief Rahul Gandhi is reportedly upset with the party ahead of elections. It is speculated that Ramya might have stepped down as social media head of Congress. Several party leaders have also confirmed that her duties in the party have also limited.
The actress-turned-politician, Ramya has reportedly skipped the recent events of Congress, including the party's leadership meeting in Wardha in Maharashtra to mark the birth anniversary of Mahatma Gandhi.
According to sources, 36-year-old social media head hasn't been to work in three days, that is giving a sure sign of that 'all is not well' with the party and Ramya.
As per the sources, Ramya is upset with the party over the credits of her much works has been given to Nikhil Alva, the son of Congress veteran Margaret Alva. Nikhil Alva has been personally handling Rahul Gandhi's twitter handle, say sources.
"I can't comment on rumours, I am abroad," Nikhil Alva told NDTV, not denying reports that Divya Spandana had quit. As per sources from the party, Rahul Gandhi was not happy with Ramya's recent tweets targeting Prime Minister Narendra Modi using word 'chor'.
This tweet landed her in trouble and a sedition case has been filed in the same matter. The tweet had a photoshopped image of PM Modi painting the word 'chor'on the forehead of his wax statue.