Bengal govt in a quandary after SC puts its plan to arrest GJM's Bimal Gurung on hold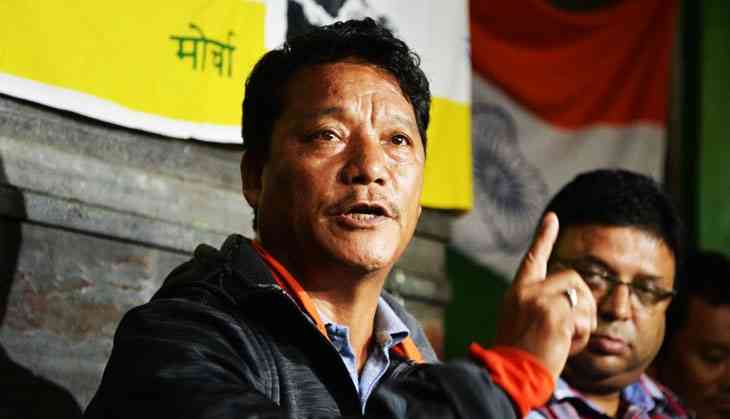 (AFP PHOTO/DIPTENDU DUTTA)
The West Bengal government is in a bit of a quandary after the Supreme Court on Monday restrained Bengal Police from resorting to any coercive action against Gorkha Janamukti Morcha chief Bimal Gurung.
This development comes as a blow as the government has been trying to expedite the case against Gurung under the Unlawful Activities (Prevention) Act for the twin blasts at Kalimpong and Darjeeling in August.
On Monday, the rebel camp of GJM suspended Bimal Gurung and Roshan Giri for six months and replaced them with Binay Tamang and Anit Thapa as the president and the general secretary, respectively.
"We have traced Bimal Gurung's location to somewhere near Sikkim," says a senior official of the state police.
After the SC stepped in, Guring released an audio recording where he said that he will visit New Delhi to speak with Home minister Rajnath Singh to urge him to release other arrested GJM leaders.
Gurung has been on the run for almost three months and has not been able to make any public appearances since Independence Day at a time many of his party supporters deserted him.
Though GJM has already suspended Gurung, Asha Gurung, the president of GJM's women's wing says that the SC decision is a welcome one particularly at a time when the state police has been gearing up to arrest Gurung.