Ailing Goa CM Manohar Parrikar wants to step down due to health reasons, tells PM Modi and Amit Shah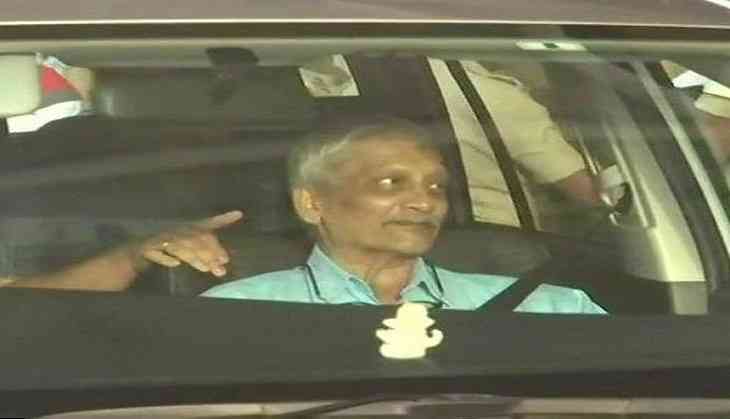 Goa Chief Minister Manohar Parrikar reportedly conveyed to the Prime Minister Narendra Modi and BJP president Amit Shah that he would like to step down due to health reasons, according to reports.
Parrikar, who is suffering from pancreatic ailment, was admitted to the AIIMS on Saturday, after he returned from the United States on September.
It is also being reported that Parrikar informed his cabinet colleagues that he is stepping down. As PTI reported that this was the first time Parrikar, 62, has met members of his cabinet as well as top BJP leaders since September 7.
After a state-level core committee meeting held by the BJP, the committee members met Parrikar at the hospital. However, they denied of dissolving the assembly or change in leadership within the ruling alliance.
Times Now quoted state leadership as saying "As long as the next CM is from our party, we will support it. Or else we will not".
Parrikar has been ailing for the last six months. Central observers were likely to visit the state 'soon' to review the political situation resulting from Parrikar's health.
Parrikar was recovering at his residence in Panaji after coming back from US last week.
Earlier, Goa Congress unit asked the governor Maridula Sinha that his party be given the opportunity to form a government in case Parrikar decides to dissolve the state assembly.
Also read: Video: Uber 'drunk' driver fell unconscious during trip; passenger forced to drive the cab to reach destination