Advantage BJP: Shiv Sena leaders beeline to Devendra Fadnavis home after Sharad Pawar's statement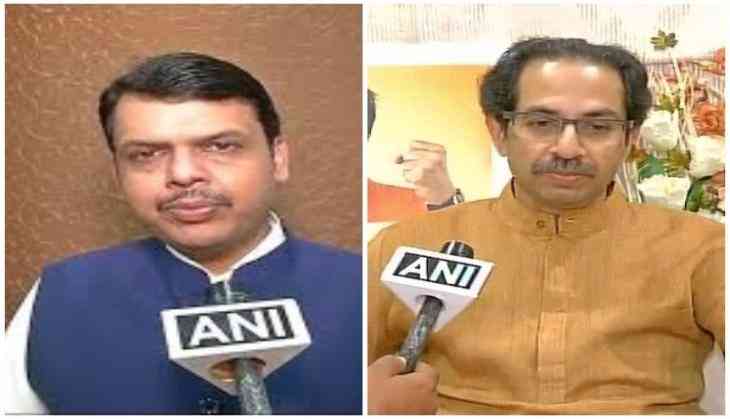 The Shiv Sena appears to be in damage control mode after NCP supremo Sharad Pawar repeated his statement that the "mandate for his party is to sit in opposition".
Shiv Sena leaders, who had been arm-twisting BJP in staking claim to Maharastra CM's post for half the term have realised the changed realities: the best and only viable option left with Shiv Sena is to accept Devendra Fadnavis as Chief Minister of Maharashtra for the complete term of five years. No official statement has been issued by Shiv Sena on the developments yet.
Smart move by BJP
Wednesday afternoon saw Shiv Sena leaders meeting Devendra Fadnavis and discussing the future course of action. For the past couple of days, BJP was seen waiting patiently, letting Shiv Sena to explore options of forming government sans BJP.
Deadline very close
The deadline to form government in Maharashtra ends on November 9. Now, Shiv Sena can't afford to wait further when neither NCP nor Congress party is willing to dangle the carrot of any kind of support.
Congress can't jeopardise future contests
Congress can't afford to be seen supporting Shiv Sena which it terms as "Communal party". Any such association would have sabotaged moral high ground the Congress takes against Shiv Sena or BJP.
Although the dust over Maharashtra government formation is getting clearer, political experts maintain that it would go till the last day before the tussle finally ends. If Shiv Sena finally gives up claim on the CM post, it will certainly try to grab a few more portfolios. But again, BJP is not in a mood to easily give in to these demands now.
Also Read: Mumbai: Security tightened ahead of Ayodhya case verdict