7 key numbers behind this year's Assembly polls in five states
Catch Team
| Updated on: 14 February 2017, 5:51 IST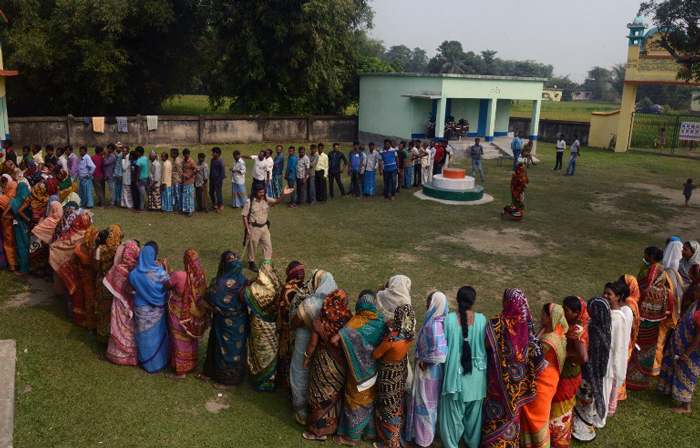 The Election Commission of India on Friday announced Assembly election dates for poll-bound Assam, Kerala, Tamil Nadu, West Bengal and Puducherry.
In the two big elections last year, in Delhi and Bihar, the BJP, which rules the Centre, suffered heavy losses. This year, these four states and one Union Territory will give the BJP a shot at making gains ahead of the crucial Assembly polls in Uttar Pradesh and Punjab next year, while for the Opposition, they'll be a chance to strengthen their position on the ground and in the Rajya Sabha.
Here are the key numbers related to the forthcoming polls:
The total number of voters eligible to exercise their franchise in these five territories.
Assam has 1.9 crore voters, Kerala 2.5 crore, Tamil Nadu 5.8 crore, while West Bengal has 6.5 crore voters, the highest among all these states.
The total number of constituencies going to the polls.
West Bengal has the maximum number of constituencies, 294, followed by Tamil Nadu (234), Kerala (140), Assam (126) and Puducherry (30).
The West Bengal polls will be held in six phases.
However, these six phases will be spread over seven days. The first phase will actually be held over two days, because it is to be held in Maoist-affected areas.
Assam has a two-phase poll, while Kerala, Tamil Nadu and Puducherry will poll in just one phase.
The number of polling stations in West Bengal.
Tamil Nadu has 65,000 polling stations, the second highest number among these territories.
Assam has 25,000 booths, Kerala 21,000 and Puducherry has 1,000 booths.
There is a 48.7% rise in the number of polling booths in West Bengal in 2016, as against 2011.
The number of seats reserved for Scheduled Castes and Scheduled Tribes in West Bengal, out of the total of 294.
This is about 29% of the total seats.
In Assam, 19% of seats are reserved for SCs and STs, 21% in Tamil Nadu, and 12% in Kerala.
The day the results for these states will be declared.
The first day of polling is on 4 April, and the last on 16 May.
Assam polls on 4 and 11 April; Kerala, Tamil Nadu and Puducherry on 16 May.
The West Bengal polls will take place on 4,11,17,21,25 and 30 April, and 5 May.
Number of prominent political forces who will be fighting these polls.
These include TMC, CPI(M) and the Congress in West Bengal.
In Tamil Nadu, the main contest will be between the ruling AIADMK, the DMK and the DMDK.
In Kerala, the Congress-led UDF will be locked in battle with the Left Democratic Front.
In Assam, the battle is between the Congress, the BJP-Asom Gana Parishad-Bodoland People's Front combine and the AIUDF.