Akhilesh Yadav sacks UP Chief Secretary Deepak Singhal, 3 ministers down in 2 days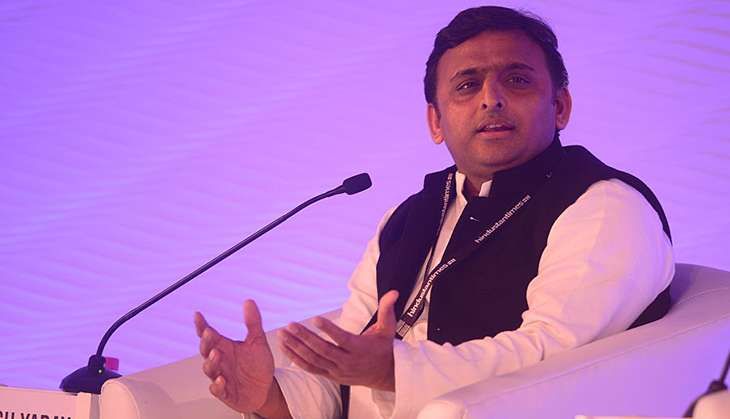 Deepak Singhal, a 1982 batch officer who was appointed the chief secretary of Uttar Pradesh barely two months ago, was shunted out on Tuesday.
His sacking comes a day after Chief Minister Akhilesh Yadav cracked the whip on two of his most corrupt ministers - Gayatri Prasad Prajapati and Raj Kishore Singh.
Also read: Sacked ministers & illegal mines: is Akhilesh making a last-ditch effort to change things?
Rahul Bhatnagar is the new chief secretary of the state. Singhal has been put on compulsory wait for his next posting.
Singhal, who was appointed chief secretary on 6 July and sacked on 12 September, has a tainted image.
Also Read: CM Akhilesh Yadav strips off Samajwadi Party president Shivpal Yadav from key ministries
His name is alleged to have figured in the controversial Amar Singh CDs which had jolted the political upstart after they surfaced.
Chief Minister Akhilesh Yadav did not want Singhal as chief secretary, his first choice was Pravir Kumar, who was acting chief secretary for a few days.
But Singhal managed to grab the chair with the help of Shivpal Singh Yadav and Amar Singh, the same nexus that is threatening to destabilise the Akhilesh Yadav government.
Also read:It's uncle Shivpal vs nephew Akhilesh: Yadav family drama continues
Singhal was said to have endeared himself to Mulayam Singh Yadav as well.
Ostensibly, two factors have apparently caused Singhal's ouster in such a short stint. The first - last Sunday Singhal went to Delhi to attend a party hosted by Amar Singh at his residence.
The other was a proposal to allot 750 acres of land along the Yamuna Expressway to Ramdev's Patanjali Yogpeeth for industrial and institutional purposes. Singhal allegedly had a vested interest in the deal.
As the Patanjali land deal is yet to be formalised, his attending Amar Singh's party was more likely to have triggered Singhal's sacking.
Singhal was the principal secretary, irrigation, a department which comes under Shivpal's domain, for a long time before he was made the chief secretary.
Edited by Jhinuk Sen
Also read: CM Akhilesh Yadav sacks two ministers from UP cabinet