2019 Lok Sabha Elections: Will Ram Vilas Paswan's daughter contest from Lalu Yadav's party against her father?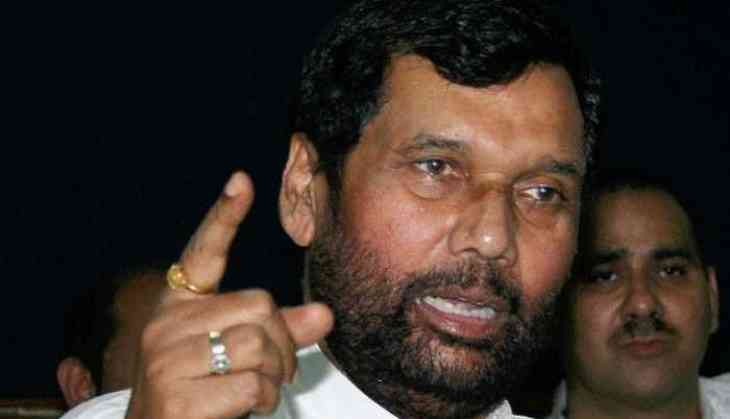 Union Minister Ram Vilas Paswan may face his daughter Asha in the 2019 Lok Sabha election if she is given a ticket from Lalu Yadav's party, her husband Anil Sadhu said on Friday.
Sadhu is married to Paswan's daughter from his first marriage. He also alleged that his party Lok Janshakti Party of treating members of scheduled castes as bonded labourers. He said that his own caste group is resented against Mr Paswan.
Talking to region news channels, Sadhu said that his daughters from his first marriage were always given raw deal as he has only backed his son Chirag Paswan whom he made MP and got him appointed as the chairman of the party's parliamentary boar.
When asked if he or his wife would like to contest against Mr Paswan or Chirag in the next Lok Sabha polls, Sadhu said "both of us are ready to take up the challenge, provided Lalu Prasad and Tejashwi Yadav agree to give us tickets".
Paswan has been elected MP from Hajipur constituency which is reserved and his son Chirag from Jamu (reserved). His younger brother Ramchandra Paswan represents Samstipur (reserved). Another brother of Mr Paswan Pashupati Kumar Paras is a minister in Nitish Kumar government.
Clarifying his statement, Sadhu told PTI that they want to take on Mr Paswan "not because of family feud but it's a fight for our maan-samman (honour). He also claimed that his wife has the same opinion that he has on the issue.
He also revealed that he is having conversation with both Lalu Yadav and Tejaswi Yadav and expressed his desire to take on father-in-law in gener elections 2019.
Also read: Ailing Goa CM Manohar Parrikar wants to step down due to health reasons, tells PM Modi and Amit Shah