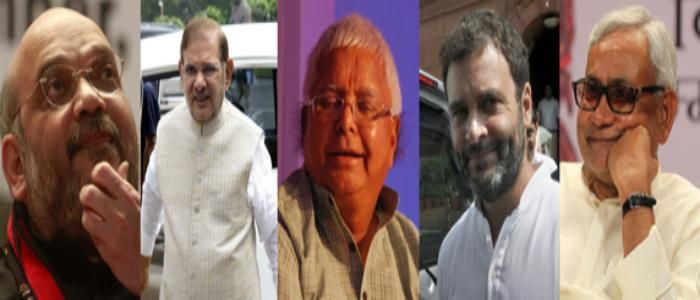 The 2015 Bihar Assembly elections were a huge spectacle as two major opponents - BJP led National Democratic Alliance and the unprecedented coalition of JD(U), RJD and Congress called 'Mahagathbandhan' - locked horns during the campaigning.
While leaders from both the sides made highly influential speeches, they also resorted to personal attacks and dirty tactics at times. The Election Commission (EC) had to intervene on several occasions and chide the political leaders for their language and conduct during the rallies.
Here are the five most controversial statements made during the Bihar polls campaigning:
The EC had issued a show-cause notice to Congress vice president Rahul Gandhi after he made this remark against Bhartiya Janata Party during a rally at Benipatti area of Madhubani district on 29 October.
Gandhi had alleged that BJP makes Hindus and Muslims fight with each other.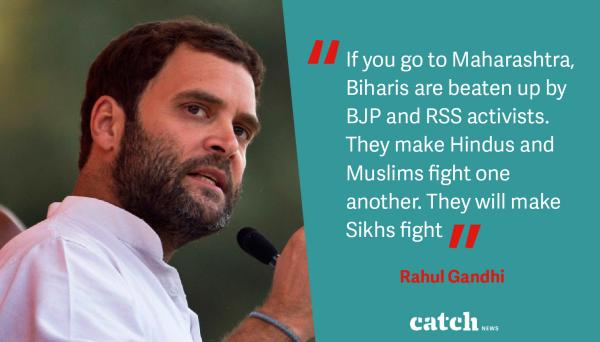 Two FIRs were filed against RJD supremo Lalu Prasad Yadav for making controversial statements against BJP President Amit Shah while addressing an election rally in Kanti on 1 October.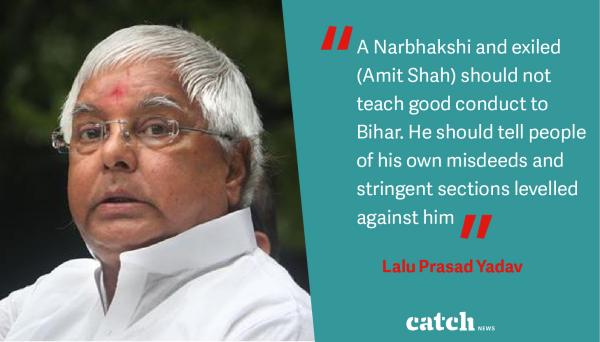 While the entire nation was wrapped up in the beef controversy, former deputy chief minister of Bihar and BJP leader
Sushil Kumar Modi
made a controversial statement on 5 October, calling the Assembly elections a direct contest between those who support beef consumption and those who wish to ban it.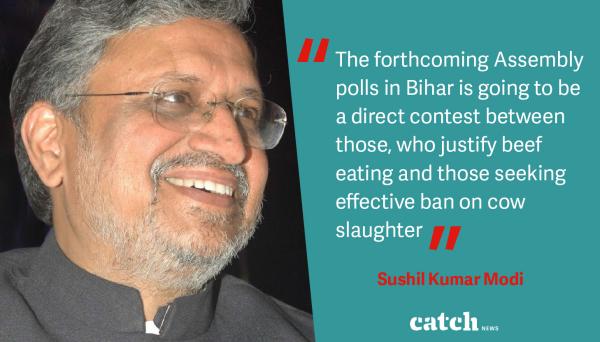 JD(U) president Sharad Yadav was also issued a show cause notice on 15 October, for allegedly violating the model code of conduct while addressing a rally in Nalanda on 7 October.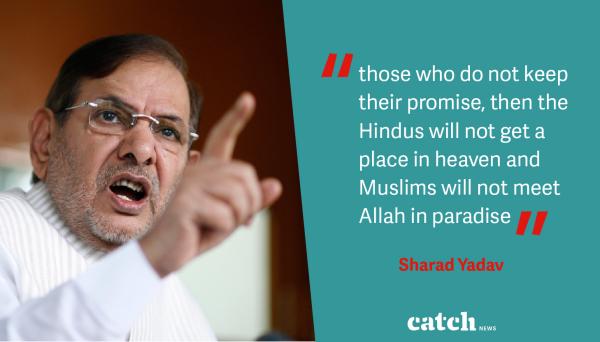 Amit Shah's statement "if BJP loses in Bihar, firecrackers will go off in Pakistan," led to a furore in the media and the civil society as well. The remark was seen as an attempt to polarise the situation and increase the sentiment that anti-national elements are trying to break up the country.