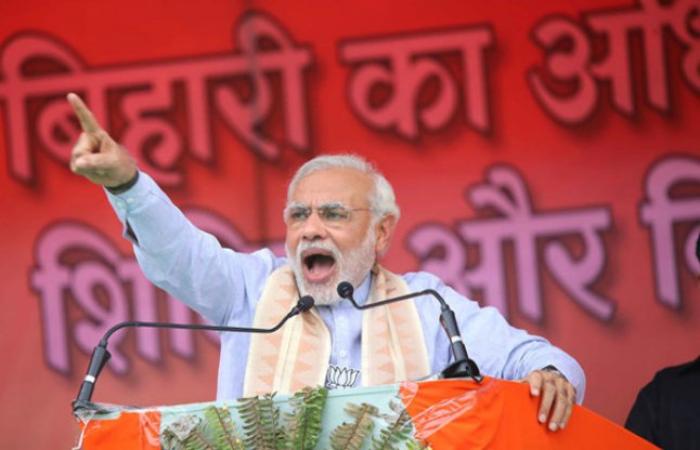 Prime Minister Narendra Modi, on 25 October, attacked Lalu Prasad Yadav over the 'dark magic row' in the ongoing Bihar assembly elections.
He said that since the RJD supremo showed so much interest in talking about ways of warding off 'demons' he should change his party's name to 'Rashtriya Jaadu Tona Dal'.
"Since you always talk about ways of warding off demons and such things, you should change the party name from Rashtriya Janata Dal to Rashtriya Jadu Tona Dal," Prime Minister Modi said while addressing a rally here.
He also took on Lalu and Chief Minister Nitish saying the 'brothers' were single-handedly responsible for trampling Bihar's development and warned them that their 'days are over'.
Lalu had earlier called the Prime Minister a 'bramhapishaach' and said that the latter is not fit for his job.
"He has insulted me by calling me a 'shaitaan' when he is the 'bramhapishaach' himself and we have ways to ward off demons," Lalu said.
The Prime Minister's scathing attack comes in the wake of the 'tantrik' video that has gone viral where Nitish is seen meeting a tantrik to seek his blessings.
The Bharatiya Janata Party (BJP) targetted Nitish over the clip, saying he was promoting 'superstition' since he has lost faith in the people of Bihar.
The video clip was released on social media by senior BJP leader Giriraj Singh ahead of the October 28 polls in the ongoing five-phase elections.
-ANI